Gameday! 6-0 Paris Eagles soar into Atkins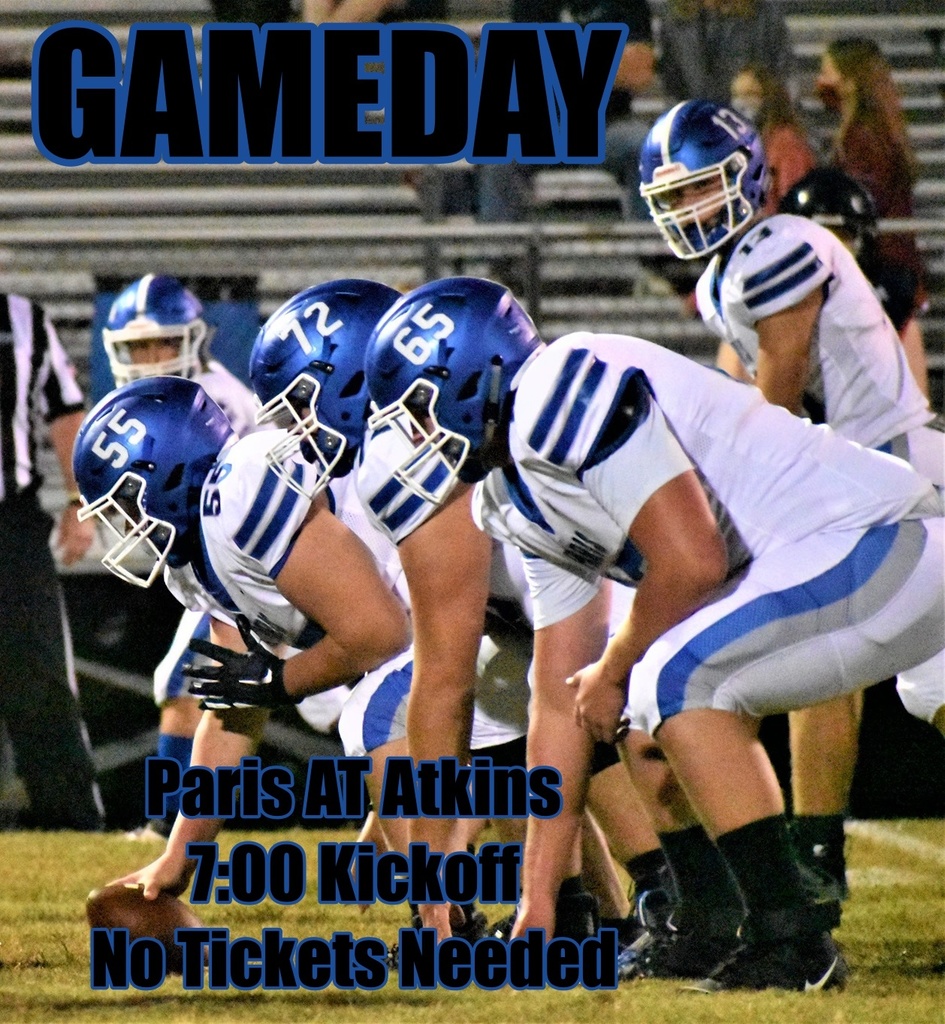 GAME DAY! Volleyball will travel to West Fork today. Action starts at 4:30 with JR A, SR B and SR A all playing. West Fork plays in their basketball gym and tickets aren't needed. 7th/JR High Football at home vs Atkins. 7th grade will kickoff at 5:30 and JR High approximately at 7:00. Tickets are encouraged and been passed out but we have some extra at the gate.

Volleyball is tonight at home vs Booneville. Start time will be 4:30 and the only teams playing tonight are JR High Varsity and SR High Varsity. Tickets are not needed to attend tonight. Good luck Lady Eagles.

VOLLEYBALL: Paris will host Booneville Monday October 12 in a make up conference game beginning at 4:30. JR A and SR A will be the only teams playing that night.

Congratulations to Micah Heavin on finishing 3rd in the 1A-3A Boy's Division at the Greenwood Invitational Cross Country Meet.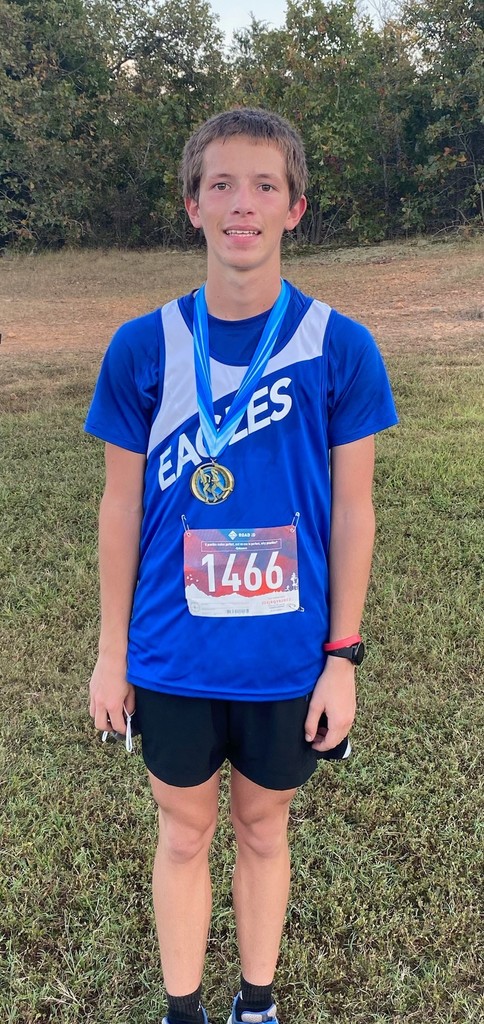 ATHLETICS Week of October 5-9: Tuesday Volleyball vs Hackett has been cancelled. Thursday Volleyball at home vs Waldron. Thursday JR High Football has CHANGED. Due to Baptist Prep not fielding a JH team this year, Paris will be headed TO Hector for football. 7th grade will start at 5:30 and JH at 7:00. Friday Night Football...your 5-0 Eagles head to Baptist Prep for a conference matchup at 7:00. Tickets are not needed and fans can pay at the gate. Address for Baptist is 8400 Ranch Blvd in Little Rock. There is room for lawn chair seating due to small bleacher capacity.

FRIDAY NIGHT FOOTBALL: Same time, same place, different opponent. Due to Covid-19, Two Rivers has cancelled the football game for tonight. HOWEVER, the 4-0 Paris Eagles will be playing Hector tonight at 7:00 at Paris Football Field. Tickets are still good for tonight's game.

The pre-game Homecoming ceremony has been rescheduled to Friday, October 30, 2020. IF all HC maids are capable of participating on that date the ceremony will take place before the last home game vs. Booneville. IF any HC maid is unable to participate HC will be rescheduled to a yet to be determined date during basketball season.

Paris Middle School will be VIRTUAL ONLY for the week of September 28th. PHS and PES will meet on site Tuesday-Friday. PMS will return to on site instruction on Monday October 5th. If your student needs any assistance with work, please have them contact their teachers.

Good luck to the PHS Tennis team as they compete in the District Tournament today in Jessieville.

MEALS will be available for pickup on Friday September 25th and Monday September 28th from 11:30-12:30 at the following locations: Wellness Center at PHS, Subiaco Park, Assembly God Church, Gray Rock, and St. Joseph's.

The safety of our students and staff is always our top priority and we are taking actions recommended by the ADH to mitigate this situation. With the move to Virtual School for 2 days, this press release will deal with Athletics. All volleyball activities will be suspended until October 5th which includes grades 7-12. These measures are due to 2 positive cases within the volleyball program. After conducting contact tracing and following ADH guidelines concerning close contact, the volleyball program couldn't continue due to multiple student quarantines. Regarding the football program, at this time, all football games will be played as regularly scheduled. The impact of the cases was minimal after conducting the contact tracing. By following the ADH guidelines, the football program is eligible for continuation of activities. We will update our social media and district webpage with any new information.

Paris School District (Pre-K thru 12th grade) will have 2 VIRTUAL DAYS on Friday, September 25 and Monday, Sept 28. All students will stay home and work virtually on their chromebooks. Meal delivery will happen and more information about that will be posted soon.

TICKETS AND LIVE STREAM: Volleyball tickets are available at the District Office Thursday from 8:30-2:30. The game is at home vs Booneville at 4:00 with 7th grade, JR A, JV and Varsity. The game will be live streamed. 7th/JR High football will be AT Mayflower tonight at 5:30. No tickets are needed to attend this ballgame. SR High Varsity Football will be at HOME on Friday at 7:00 vs Mayflower for the first conference game of the year. Tickets are available at the District Office on Thursday and Friday from 8:30-2:30. This game will also be live streamed. To view the games on YouTube:
https://www.youtube.com/channel/UC6Te4JhOBiWynE2RNVepqvQ?fbclid=IwAR2XsxCbHT_97wkJr4HqDHLCdNLmCs9k5ZN_VJGvtGWRSUifXpE1ws7bgGA

Covid-19 Update: Our Point of Contact for the Paris School District and everything involving Covid-19 is Shawna Clayton, BSN, RN. Following directives from the Department of Education and the State Health Department, there are many guidelines to follow and Mrs. Clayton has been through all of the training and is the most informed person in the district to answer any questions. So if you have a question regarding Covid-19, please contact Shawna Clayton at 844-963-3243 ext 3099 or 479-847-0030. Thank you

VOLLEYBALL THIS WEEK: MONDAY AT MENA: 4:30 (JR A, JV, V) only 60 tickets were given and they have been passed out to the team. TUESDAY AT CHARLESTON: 4:00 (7TH, JR, JV, V) The games will be played in the big gym at Charleston and no tickets are needed. Everyone pack the place out! THURSDAY AT HOME VS BOONEVILLE: 4:00 (7TH, JR, JV, V). Tickets will be passed out to the team and extras will be in the district office on Wednesday.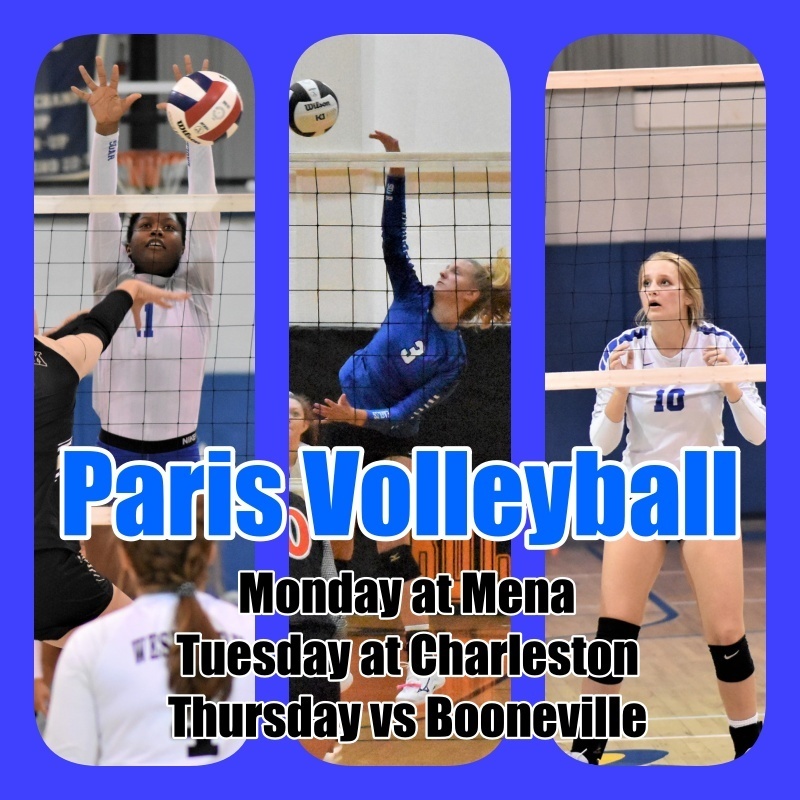 Good luck to our golfers as the compete in the District Tournament today in Booneville! Go EAGLES!


Flu Clinic: Due to COVID19 issues and social distancing, the flu clinic will be quite different this year. Everyone is encouraged to visit the Health Department the week of 9/21 – 9/25 for flu shots in cars, in the parking lot of the health department. Flu shots on campus will occur 10/16/20, with limited numbers and very limited exposure. We will have forms by the end of the week.

ATHLETICS ON THURSDAY (9/17) 7th and JR High Football will be hosting Danville. 7th graders will play at 5:30 and the JR High Team will start around 7:00. Volleyball: 7th grade, JR A, JV and V will be hosting West Fork starting at 4:00. Both events require a seperate ticket that may be picked up in the District Office on Wednesday and Thursday from 8:30-2:30. Tickets will be passed out as well to athletes, band members, and cheerleaders. Social Distancing is still required in both venues. Mask must be worn as well unless eating and drinking.