BASKETBALL IS BACK! Your Eagles will host the Hackett Hornets on Friday night starting at 4:00 with the JR Girls followed by the JR Boys, SR Girls then SR Boys. Come out and support YOUR EAGLES!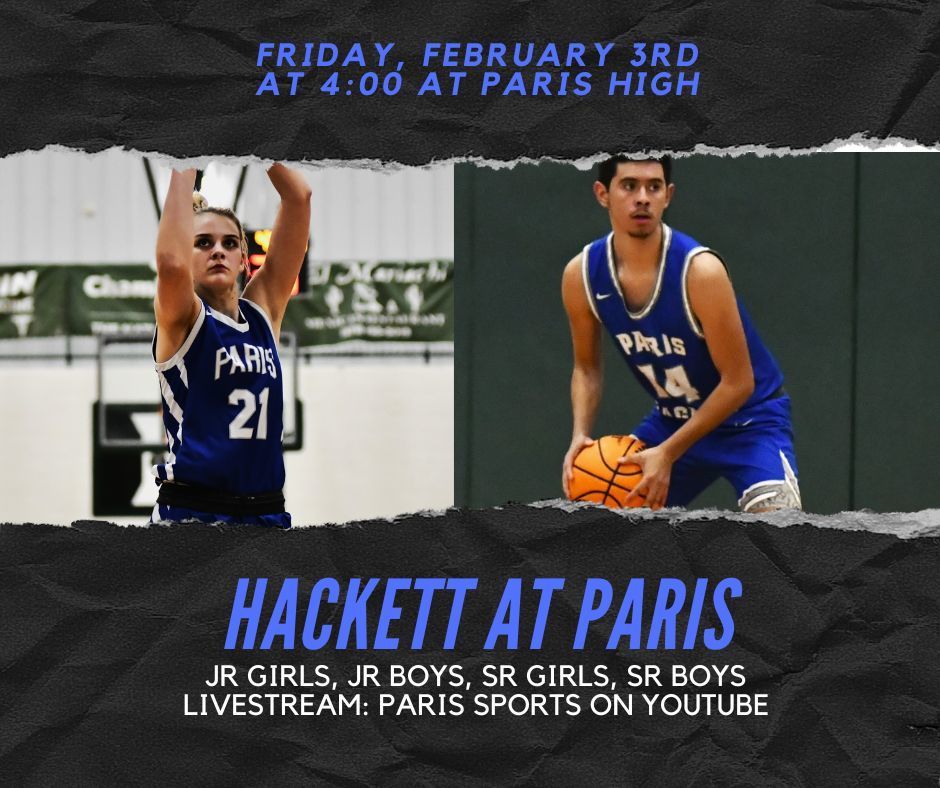 Latest information on the Basketball Schedule Thursday- NO GAMES Friday- JR Girls and Boys, SR Girls and Boys vs Hackett at home at 4:00 Saturday- JR District Tournament at Cossatot River (brackets attached) JR Boys plays Two Rivers at 12:30 JR Girls plays Hackett at 1:45 Saturday- SR High Conference vs Booneville at Paris at 6:00 (SR Girls and Boys)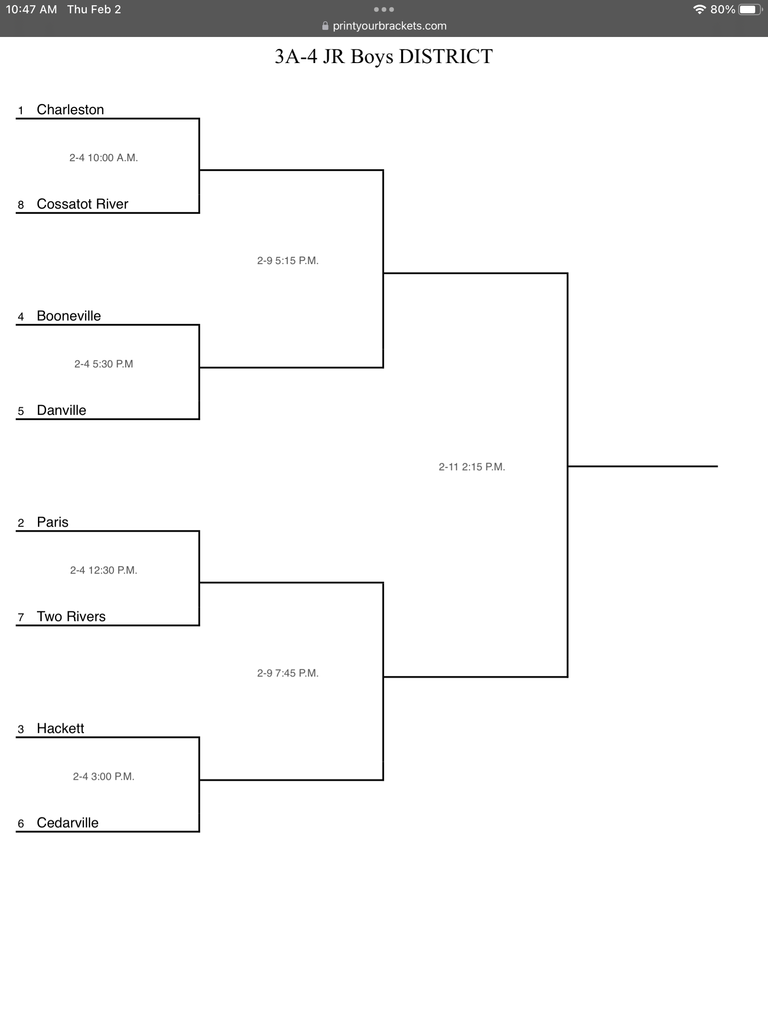 Thursday, February 2nd: Only bus routes affected this morning is Calico Mountain Road, Wildcat Mountain Road and anything above Red Bench Road on the Mountain Route.

Paris Schools: Paris School District will have on site instruction today starting at 9 AM. We will not be able to run part of some of our bus routes. Any student unable to get to school today due to poor road conditions will not be counted absent. Please be safe and we will see you at 9! Bus routes affected: Mtn Route anything above Red Bench Road. That is the only one we know of right now.

We are so ready for our students to return to school as soon as it is safe. However there is another round of winter mix predicted for tonight and early tomorrow. Be looking for a message on our status between 5:30 and 6 AM on Thursday morning. At that time we will let you know our plans. Our students and staff safety is our first priority.

FYI: no games on Wednesday vs Mountainburg.

Paris Community: After much discussion it has been decided to reschedule Winter Court for February 10th. This will hopefully allow for safer weather conditions and for our student body and royalty to enjoy a traditional homecoming week of festivities. At this time, games are still on for Friday The planned dress up days will carry over to next week as well. Thank you for your understanding.

Due to icy roads and unsafe driving conditions the Paris School District will use a AMI day Wednesday February 1st. We look forward to having our students back on campus as soon as it is safe. Please be careful.

BASKETBALL: Today's games vs Booneville have been POSTPONED. A make up date will be announced soon.

Paris Schools: Monday January 30th: Due to icy conditions the Paris School District will use AMI day 3 today. Please stay safe.

BASKETBALL UPDATE: Due to the weather forecast on Monday, the SR High Varsity Basketball games will begin at 4:30 vs Booneville at Paris.

The 3A-4 Basketball Conference has decided to move all Tuesday High School Conference Games to Monday to avoid potential weather. This means the 7th/JR High games scheduled on Monday at Cedarville has been cancelled.SR Girls and Boys will host Booneville on Monday at 6:00. Thank you and GO EAGLES!

No games tonight at Paris on Thursday for 7th and JR High. Friday night: SR Girls and Boys travel to Danville for a 6:00 tip. Saturday: Paris will host Two Rivers at 1:00 for SR Girls and Boys.
Due to weather, basketball games tonight have been canceled.
Unfortunately, there are deteriorating conditions as a result of the winter weather this week and our community needs more time to recover. Paris Schools will not have onsite instruction Thursday, January 26, 2023. We will use AMI day 2. Check parisschools.org and Facebook for updates. Stay warm and safe.

Paris Schools will be closed on Wednesday, January 25, 2023 due to inclement weather. We will use AMI day 1. Check the website and Facebook for updates. Stay safe.
Out of an abundance of caution, our buses are slowly delivering all the precious cargo. Please be patient while waiting for your students to return home on the bus. Thank you!
Students riding the Mt. Magazine/Corley bus will be dismissed at 1:30 today. Currently, we will be in school until the normal time today. We will continue to monitor the situation as the day goes on.

The basketball games scheduled for tonight have been PPD to Saturday at 1:00. This also means with all of the make up games, the 7th grade Tournament has been cancelled.