GAMEDAY IN PARIS: We have multiple home athletic events Thursday night in Paris!! 🏐VB vs West Fork at 4:00: 7th, JR A, JV, V 🏈 7th Grade Football at 5:30/JR High Football at 7:00 vs Bismark 📺 Livestream: Paris Sports on Youtube (we hope all events will live stream) 🍨 Kona Ice will be selling right outside the stadium 👕Paris Eagle Nike Golf Shirts on sale at Eagle Stadium $20 GOOD LUCK EAGLES!


THIS WEEK IN ATHLETICS: Monday- VB at LR Epsicopal- V,JV at 4:30 Tuesday- VB at Booneville- 7th, JR B-A, V at 4:00 Thursday-VB vs West Fork at 4:00- 7th, JR A, JV, V Thursday-7TH/JR FB vs Bismark at 5:307:00 Friday- SR FB at Bismark at 7:00 **MONDAY AT EPSICOPAL: TICKETS MUST BE PURCASED ONLINE: spicket.events/episcopalcollegiate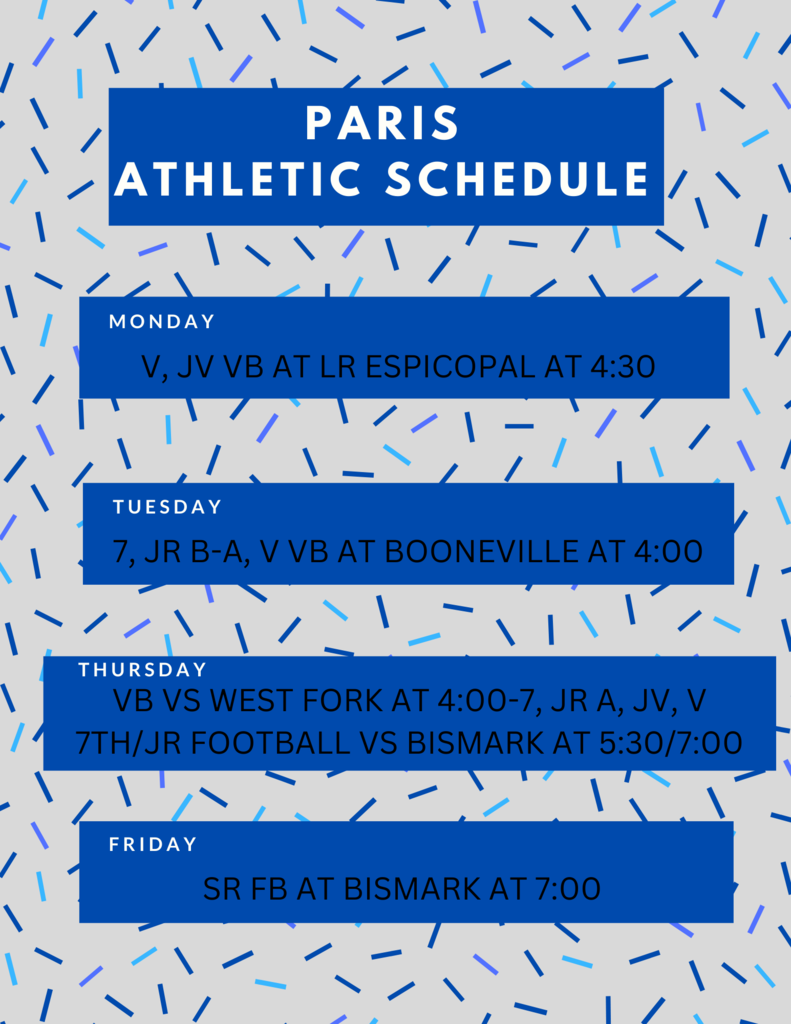 THURSDAY NIGHT FOOTBALL: Reminder the JR High Team will be traveling to Glen Rose Thursday night for a 7:00 kickoff. There will be no 7th grade games on Thursday night. For the fans traveling to Glen Rose, you will need to purchase a ticket online:
https://gofan.co/app/events/639223?schoolId=AR18621
There isn't a livestream option for Thursday. Good luck Eagles!!!

FRIDAY NIGHT FOOTBALL: This Friday night, our Senior Eagles will open up conference play at home vs Glen Rose at 7:00 at Eagle Stadium. We will also be recognizing our PEE WEE football program Friday night before the game at 6:35. All PEE WEE Players and cheerleaders will get in free just make sure to wear your uniforms!!


Paris Schools would like to thank the many substitute teachers' that work in all of our buildings throughout the course of the year. Tomorrow is National Substitute Appreciation Day and we greatly appreciate them! Paris Elementary, Paris Middle and Paris High Schools are greatly in debt to the fine men and women who come in as substitutes and provide assistance in any way possible. If you would like to become a substitute teacher, please contact ESS at 1-870-236-3348.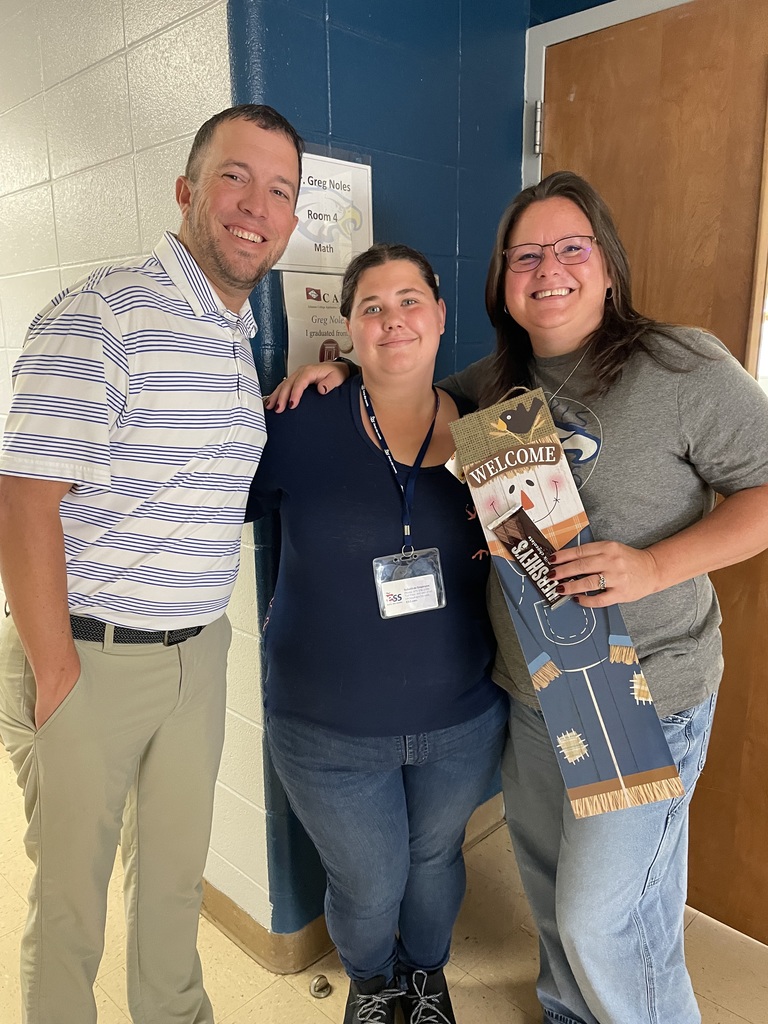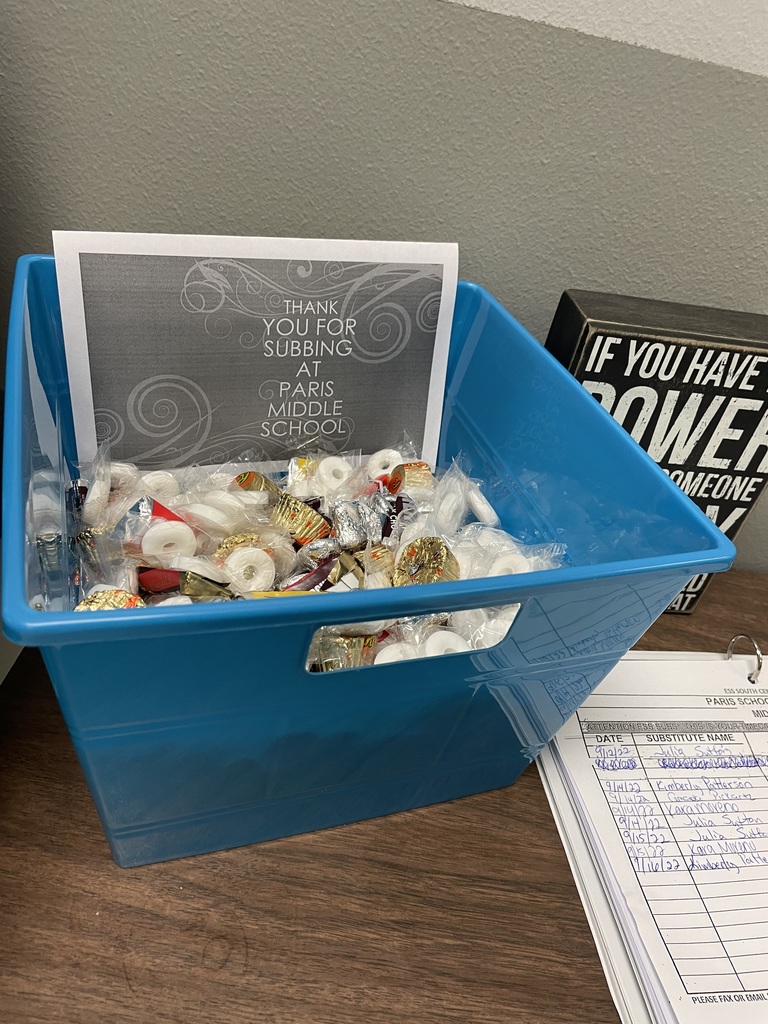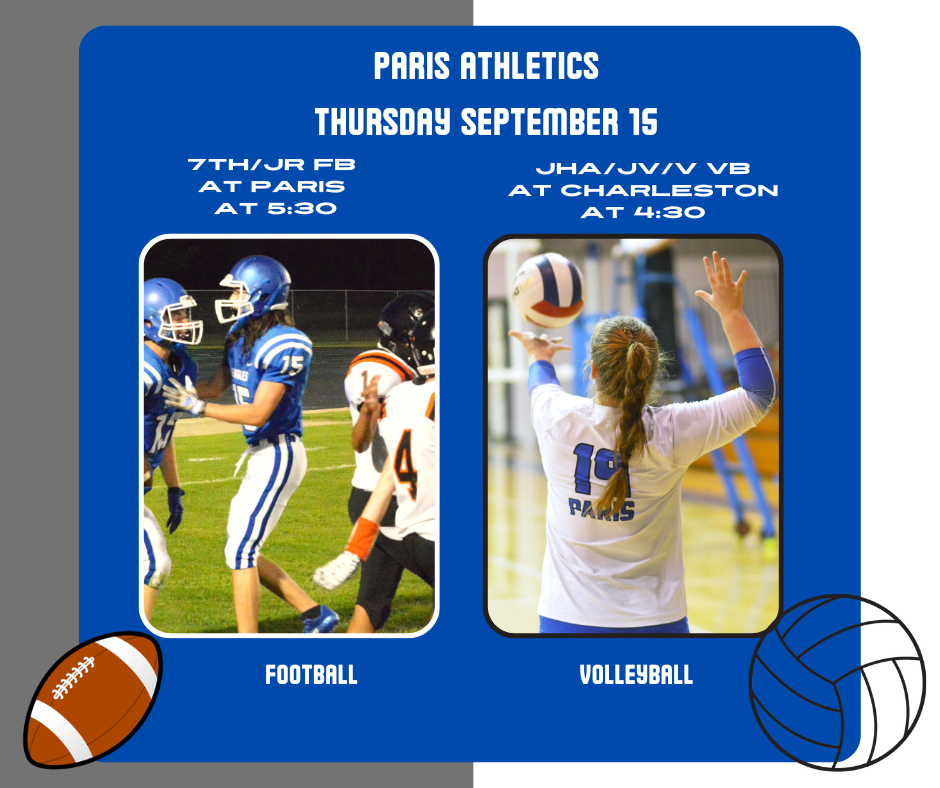 GAMEDAY! Your Paris Eagles travel to West Fork tonight for their last non-conference varsity football action. Kickoff is at 7:00. Audio Stream: thesportsbrew.net on TSB_01 Video Stream: None available GOOD LUCK EAGLES!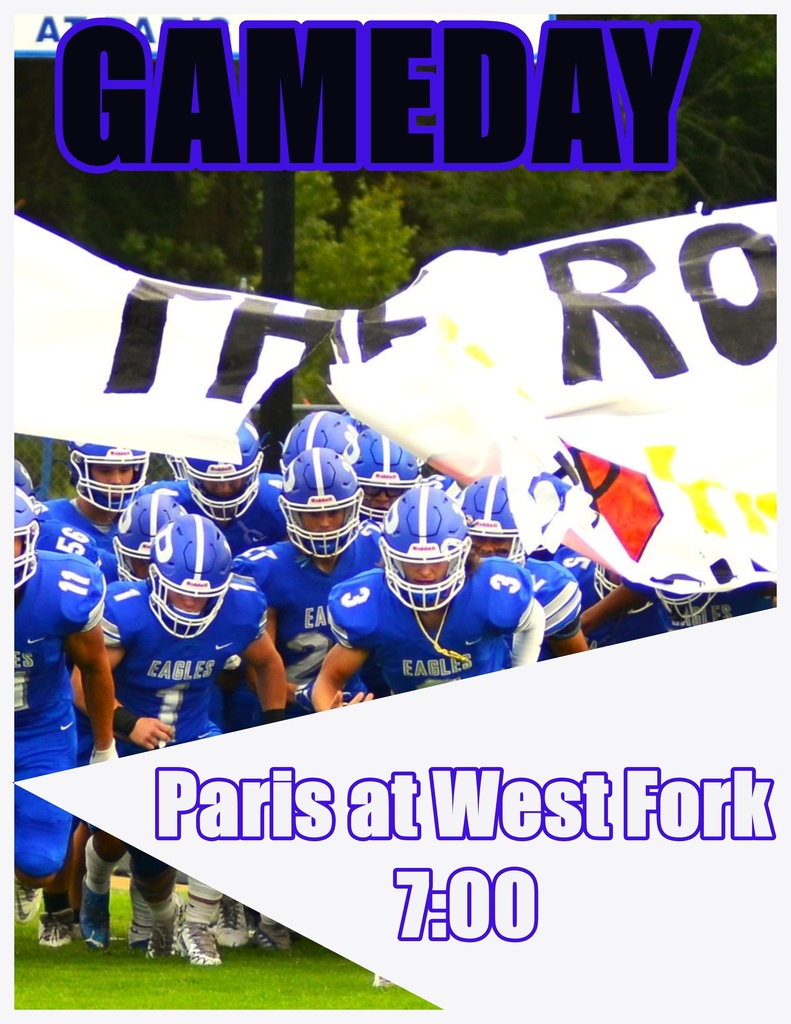 This past Friday, Paris Schools and Athletic Director Casey Mainer, honored George "Catfish" Willhite for his years of service to the Athletic program. Catfish has been a part of the program for several years: as a player, a manager, and has served as a volunteer to help maintain the football facility for the past several years. We would like to take this time to honor his commitment to the program and thank him for all his efforts. Poor photo by Trey Prieur (Sorry Catfish!)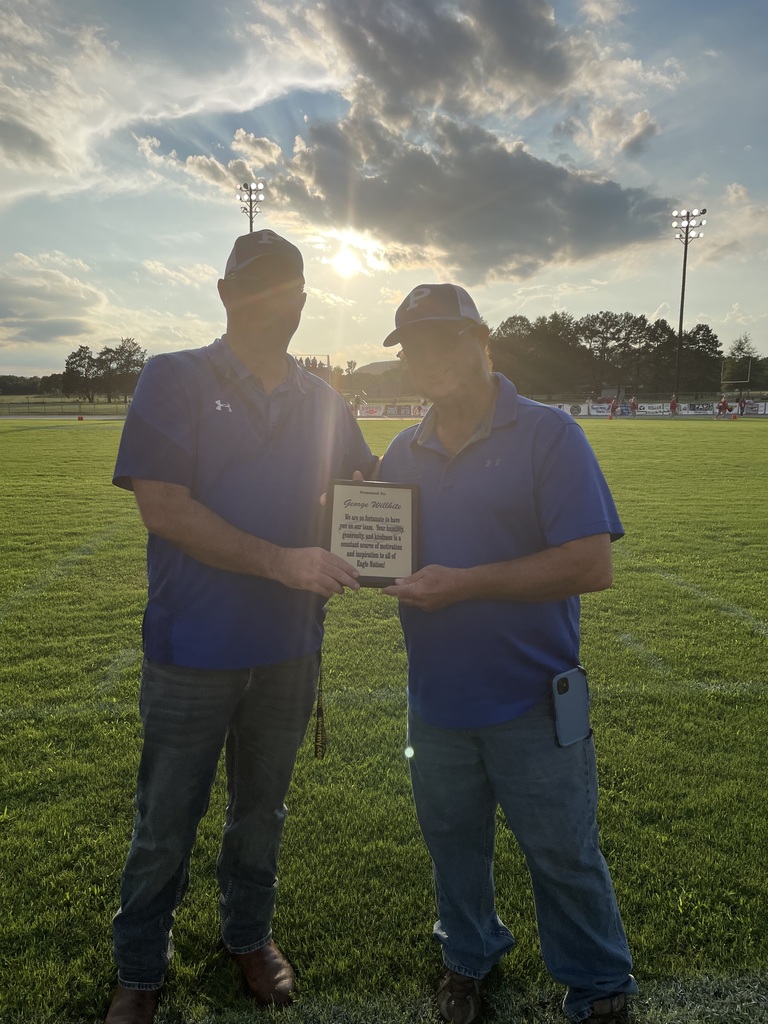 Paris Athletics Sept 6-10 Tuesday VB at West Fork at 4:00- 7, JR B, JR A, V Wednesday Golf at Booneville at 4:00 Thursday VB at Hackett at 4:00- 7, JR A, JV, V Thursday FB vs West Fork at 5:30- 7, JR Friday FB at West Fork at 7:00- SR High Saturday Paris JR High Tournament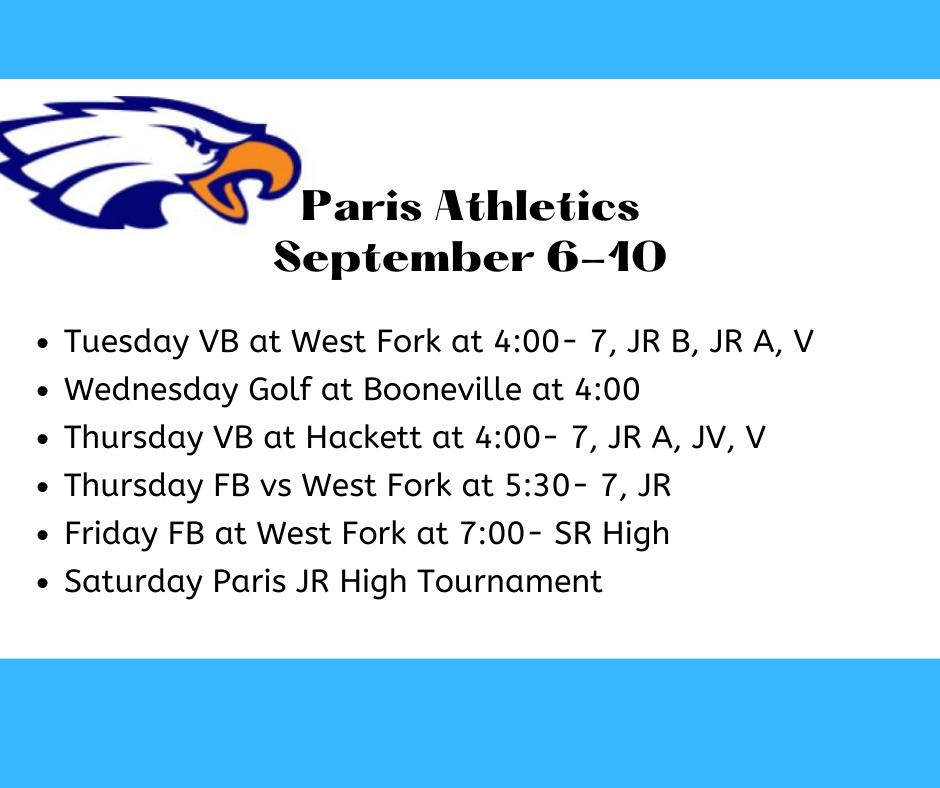 GAMEDAY!!!! 7TH/JR FOOTBALL AT MANSFIELD AT 5:30/7:00 7TH, JR A, JV, V - VOLLEYBALL VS BOONEVILLE AT 4:00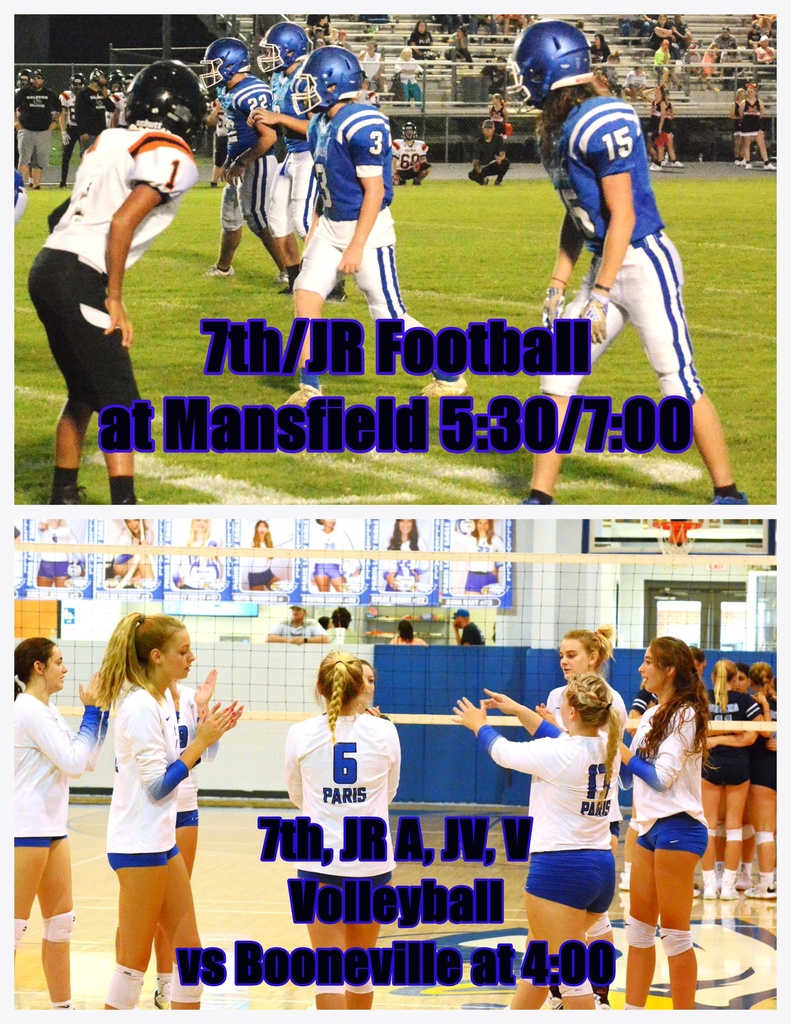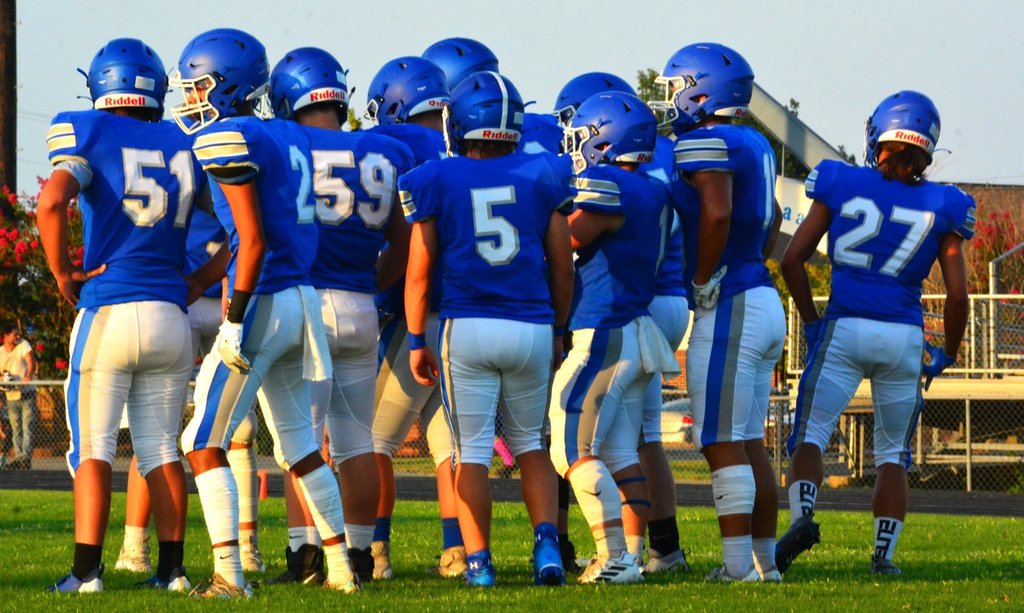 ATHLETICS STARTS IN FULL SWING THIS WEEK! Check out this week's calendar of events and remember all home games are streamed on Paris Sports on Youtube!

FOOTBALL BENEFIT GAME TUESDAY NIGHT: 🏈Paris Eagle Stadium 🏈Tuesday August 16th 🏈JR High at 6:00 🏈SR High at 7:15 🏈$5 Admission...only acceptable passes is AAA SENIOR PASSES, FAMILY PASSES ($175), AND INDIVIDUAL ($75) PASSES WILL BE AVAILABLE FOR PICKUP OR PURCHASE AT THE GAME TONIGHT. PASSES WILL BE AVAILABLE AT THE HIGH SCHOOL OFFICE STARTING ON WEDNESDAY.

Paris Announces Administration Changes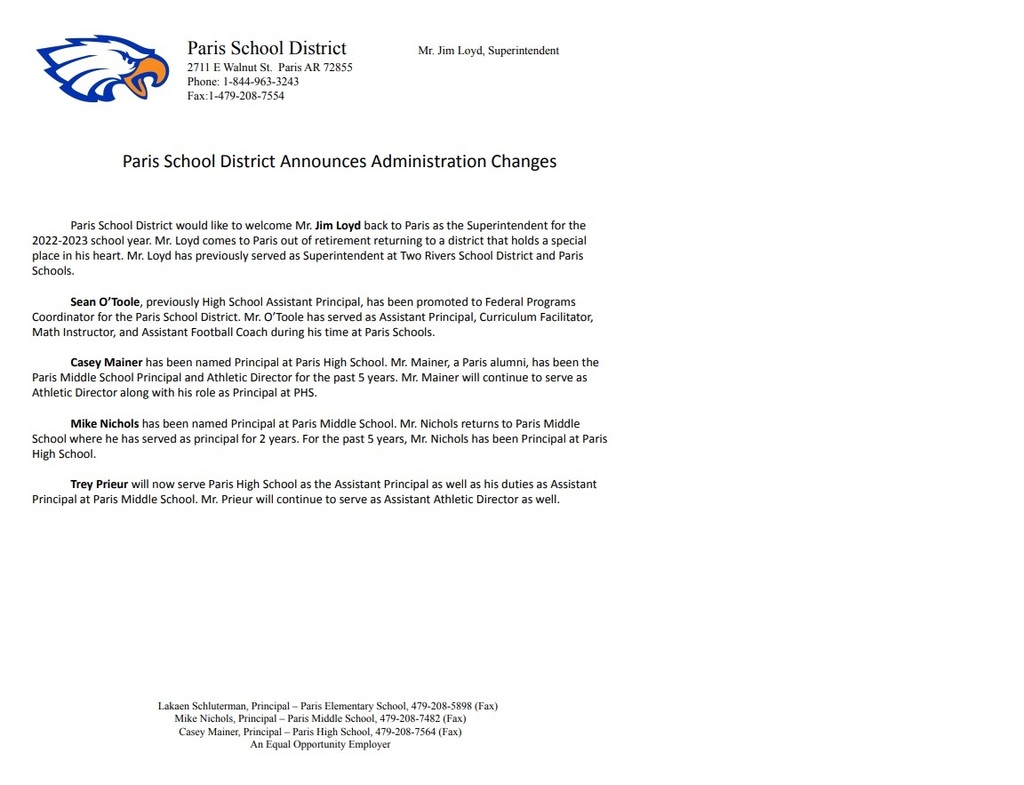 Paris Schools would like to thank Farmers Bank for providing lunch to the staff on Wednesday! We always appreciate the support from our community!