Semester Tests - PHS will have semester tests Wednesday, Dec.14th thru Friday, Dec.16th and Monday, Dec. 19th. Tuesday, Dec. 20th will be make-up tests. School will dismiss at 1:30pm on Monday Dec.19th and Tuesday, Dec. 20th.

A LOOK AT BASKETBALL THIS WEEK FOR THE EAGLES!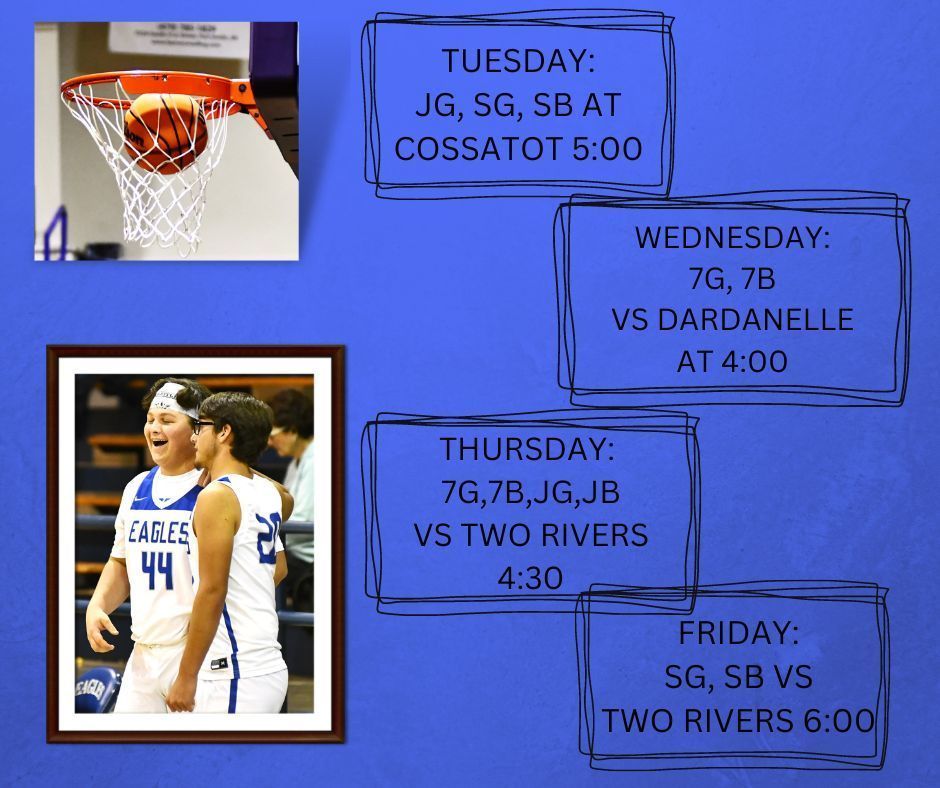 Congratulations to the Paris 3x3 Rubik's Cube Team for placing 1st place today in the GFESC 3x3 Cube Competition! (Isaac Whitman, Caleb O'Brien, Alex Wells, Bentley Potts, and Grayson Davis)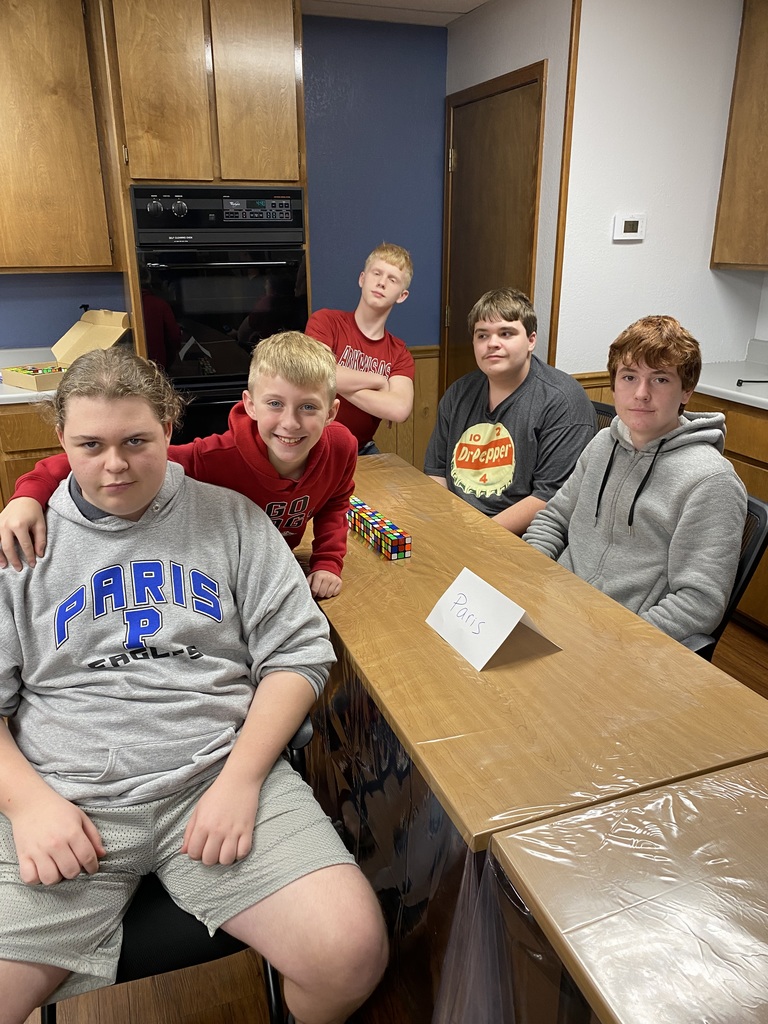 BASKETBALL SCHEDULE UPDATE: WEDNESDAY: Paris Senior Boys vs Providence at 5:30 at Lavaca Tournament. THURSDAY: Paris Senior Girls vs Lavaca at 7:00 at Lavaca Tournament. THURSDAY: ORDER OF GAMES CHANGED: JR GIRLS, 7TH GIRLS, 7TH BOYS, JR BOYS STARTING AT 4:00 AT PARIS VS BOONEVILLE.

Plenty of basketball this week to support the Eagles!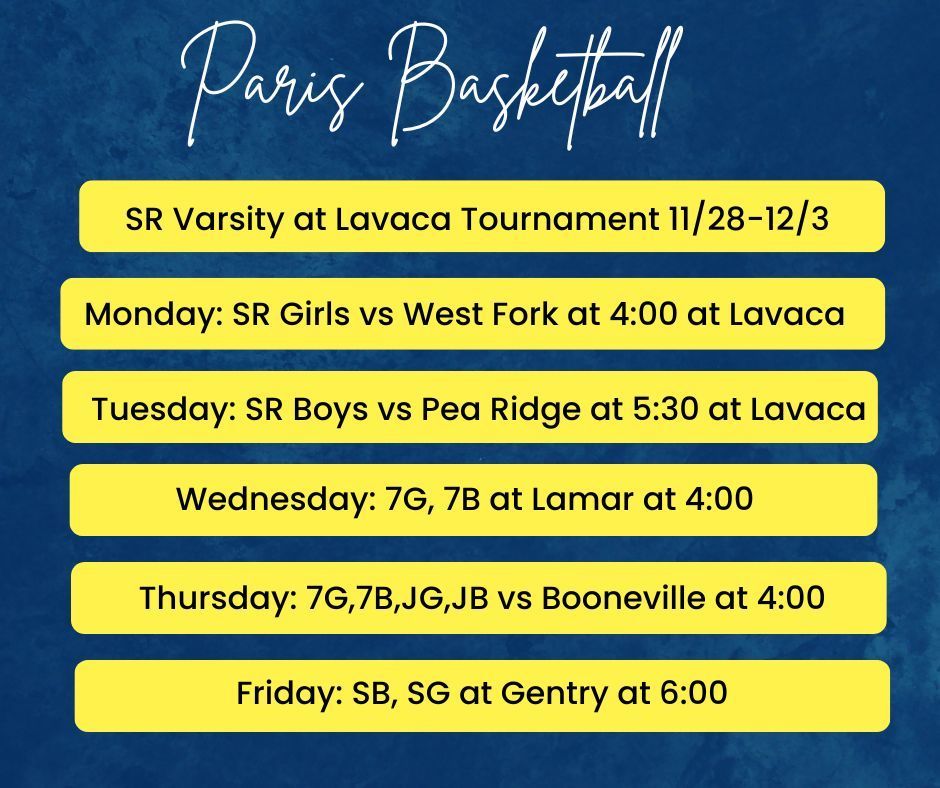 A message from our Mental Health Coordinator, Sarah Lasiter: A schoolwide PBIS initiative can impact school climate in multiple ways, including improving academic achievement, reducing discipline referrals, and increasing attendance.The foundation of PBIS in any school is its school wide behavior matrix, which helps the school community establish a common language and identify universal goals for behavior. The schoolwide matrix applies to all community members and is often used as the primary measurement for behavior within the classroom. Please review this matrix as the Paris School District begins implementation of Positive Behavioral Intervention and Supports (PBIS). We hope this helps promote positive behavior from staff, students, and community members when visiting PSD!


Please review the 22-23 AMI procedures in the event that there is inclement weather.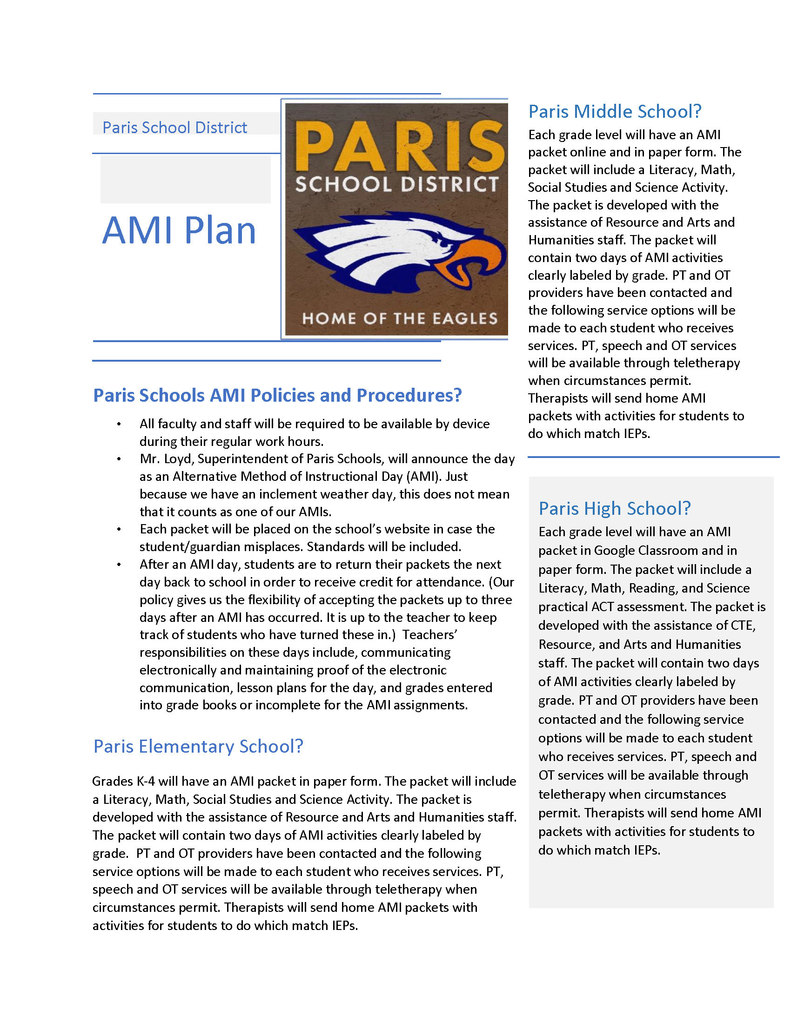 Alternative Method of Instruction Plan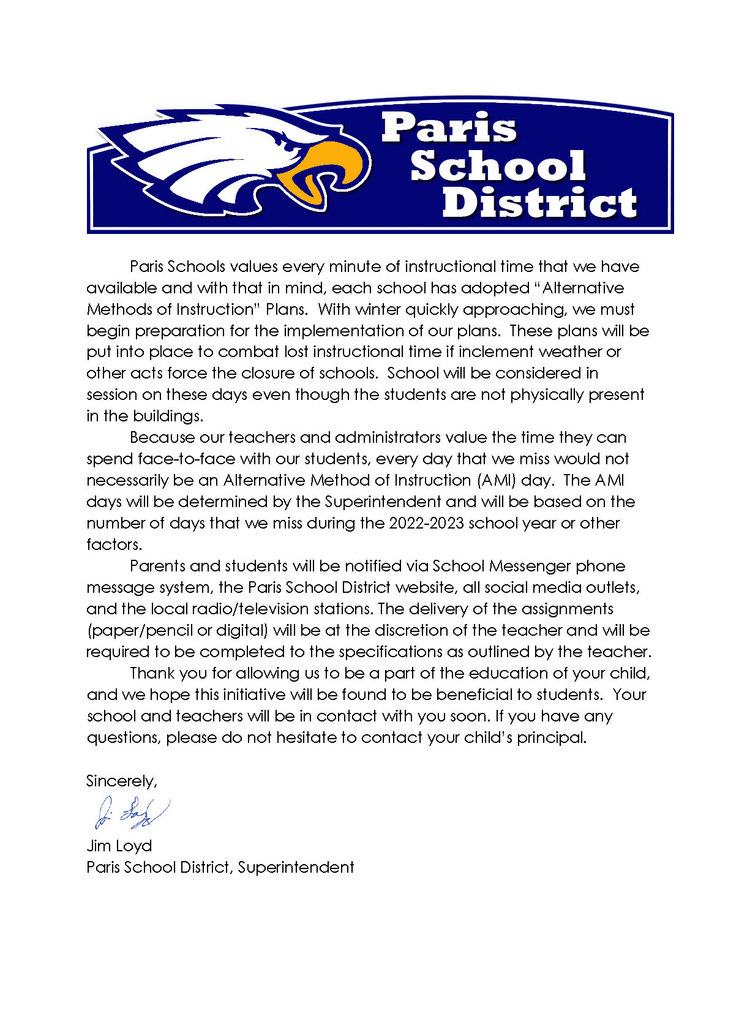 The Paris School District is proud of these middle school students for presenting to the school board last night about our A Games. Great job! #bettertogether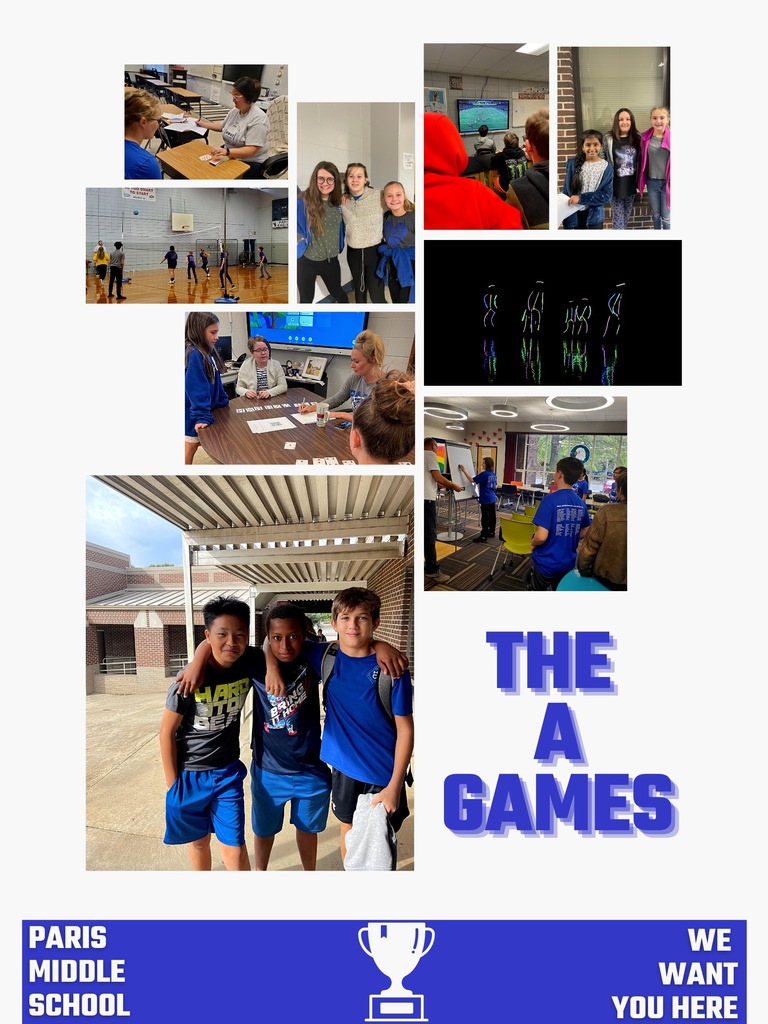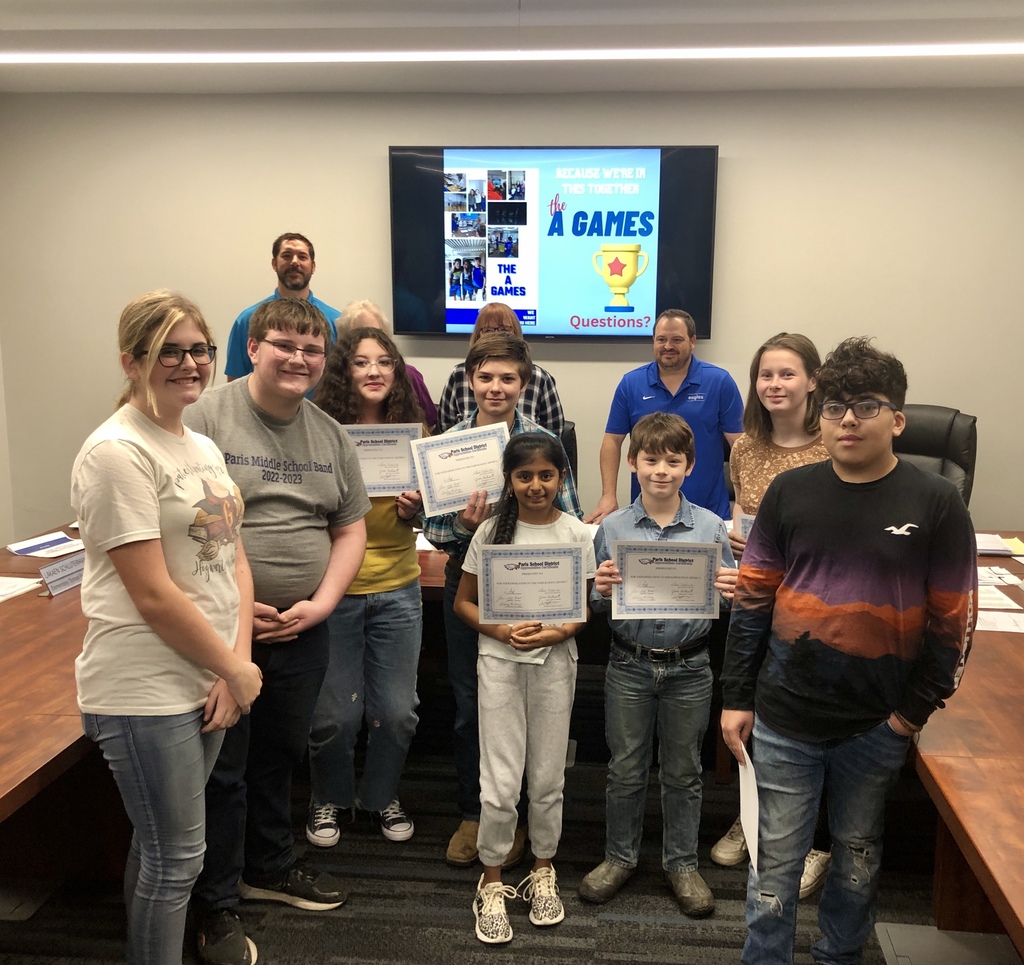 BASKETBALL SEASON IS HERE!!! MONDAY: 7G,7B,JG,JB VS COUNTY LINE AT 4:30 TUESDAY: JG,JB,SG,SB AT DARDANELLE AT 4:00 WEDNESDAY: SB AT LAMAR VS MENA AT 7:45 THURSDAY: 7G,7B,JG,JB VS WEST FORK AT 4:30 FRIDAY: JG,JB,SG,SB AT WALDRON AT 4:30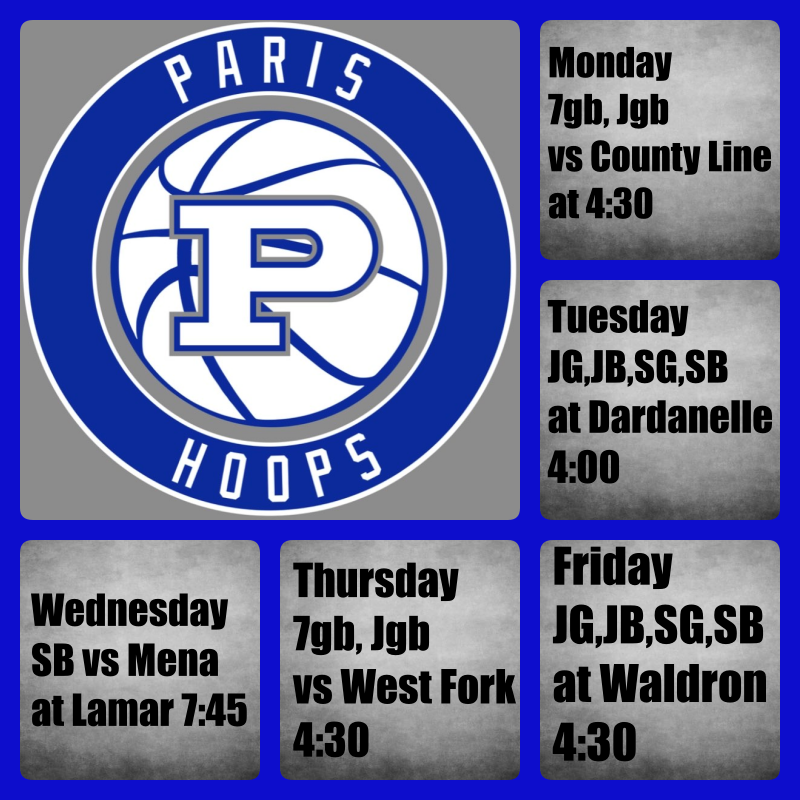 If you have questions about subbing for the Paris School District, please reach out to ESS at (800)641-0140.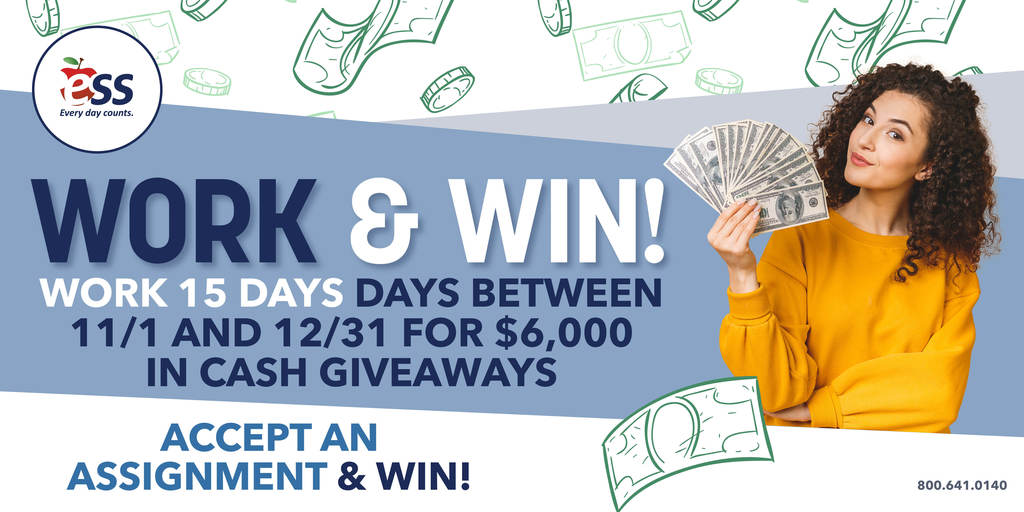 The Paris School Board will hold a work session with Ray Beardsley, financial advisor, Thursday November 3rd at 5 pm. There will be no agenda and no action will be taken.

Game Day! Senior Night! Seniors will be recognized at 6:30. Parents please line up on the track at 6:20. Paris vs Magnet Cove Kickoff at 7! Come out and cheer on the Eagles as the Seniors play their last home game of the season!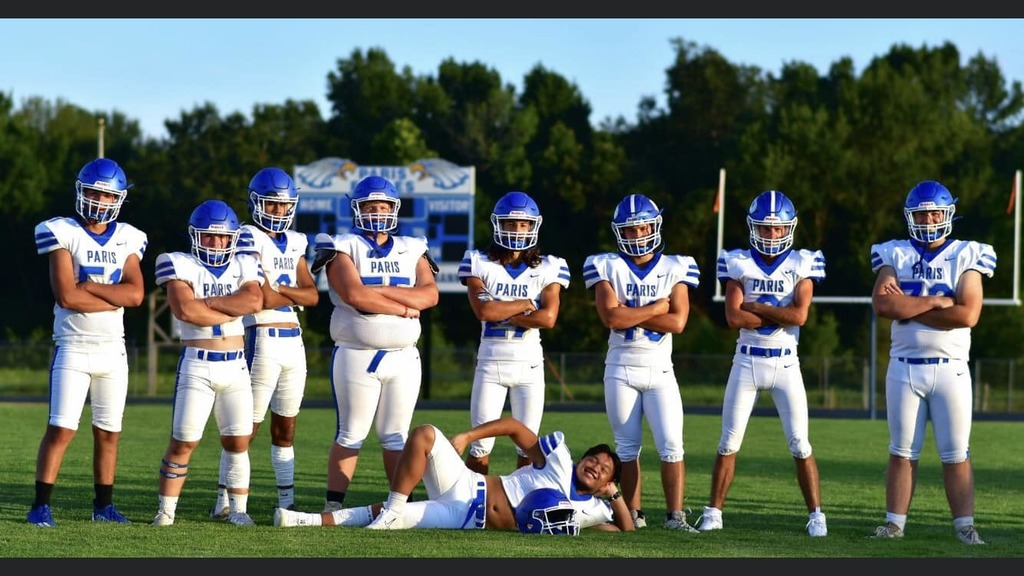 Mr. Jim Loyd welcomed the Rotary Club on Wednesday to the Paris School District to visit the ATU Career Center housed on the campus of Paris High School. ATU Ozark Chancellor, Bruce Sikes, was also on hand to discuss the partnership Paris Schools and Arkansas Tech has to provide opportunities for PHS students to to be well-prepared to enter the workforce with skills in programming and the health industry.