PLAYOFF TICKETS are still available. The Paris Eagles travel to Hoxie tonight and tickets are still on sale:
https://gofan.co/app/events/171253?schoolId=AR11918
. If you are unable to make it, thesportsbrew.net will be broadcasting the game on the internet (audio only) with Tim Johns and the Trusty brothers! Team will be leaving around 10:30 and make the loop through town before they go on to Hoxie. GO EAGLES!

BASKETBALL: Today basketball travels to Mountainburg for JB, SG, and SB action starting at 5:00. Each fan will need to present a voucher at the gate along with $4 to enter. Vouchers have been passed out to the team- very limited seating at Mountainburg. The vouchers will be game specific. This means that if a fan plans to watch more than one game, they will need a voucher for each game but will only have to pay entrance fees one time. The voucher is necessary to purchase a ticket at the gate on game night. If the fan has more than one voucher for that night, the gate keeper will sign the voucher to allow readmittance since they will be clearing the stands after each game. Fans should arrive just prior to the start of the game. Fans should enter using the Lobby Entrance to the gym at MHS and exit using the doors by the MHS Office. They will live stream at:
https://www.youtube.com/channel/UC9tV6oGc7SLr0DY4TGreIRA
GO EAGLES!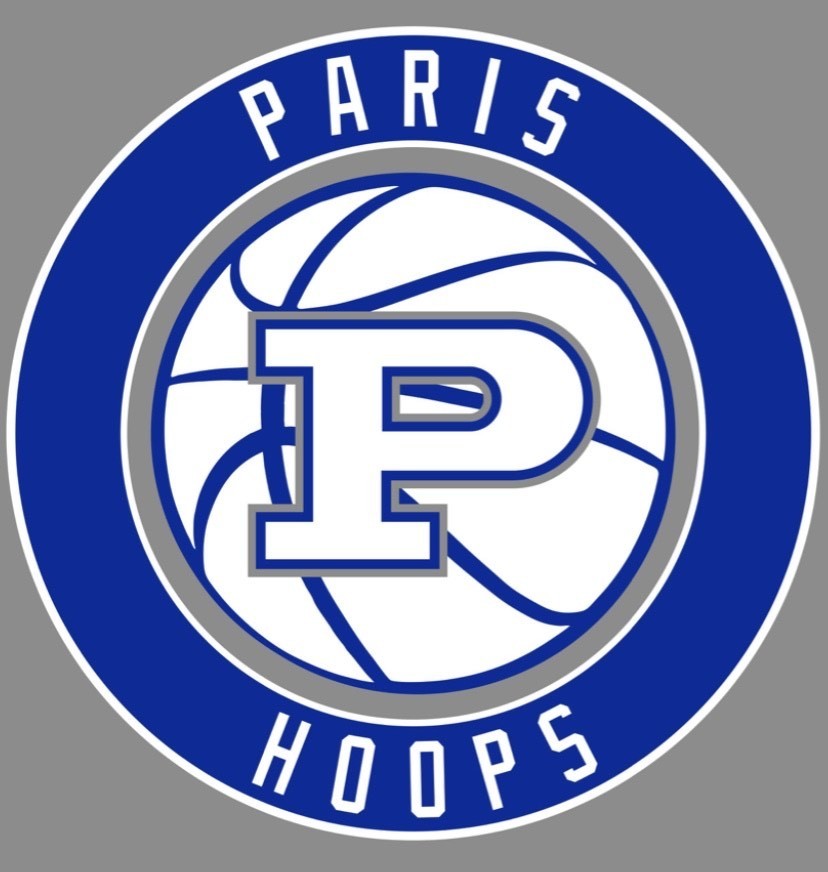 BASKETBALL: Wednesday, December 2, the Paris Eagles will host Lincoln. Junior Boys will tip at 5:00 followed by Senior Girls then Senior Boys. No vouchers or tickets are needed. Masks are required as well as social distancing. We will stream the game on the Paris Sports YouTube Channel.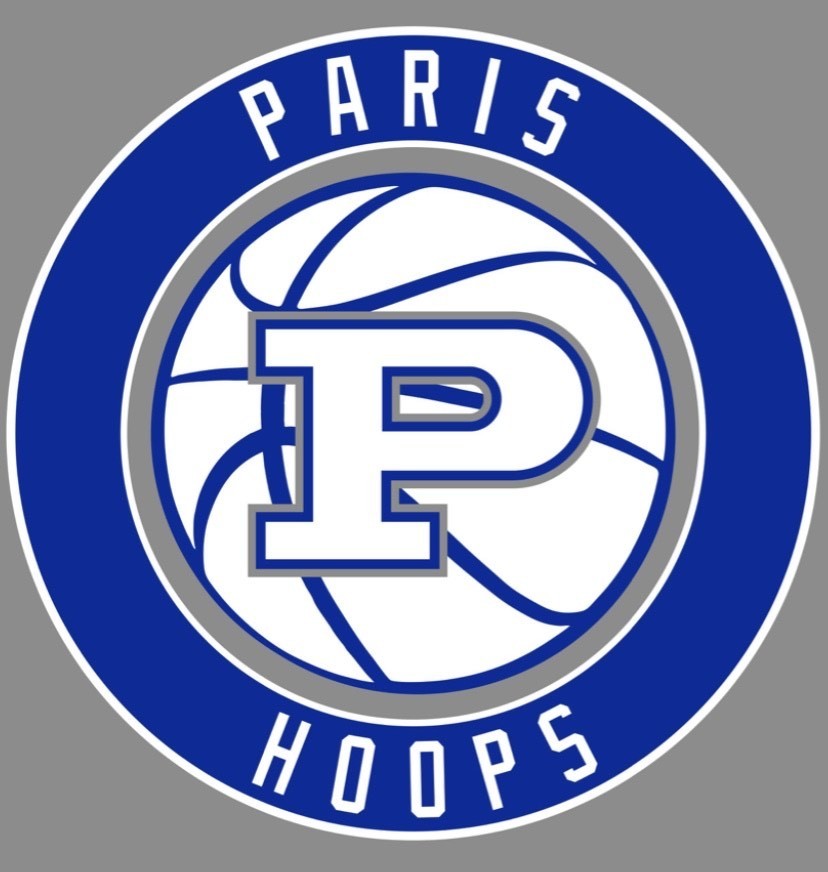 Basketball schedule update: December 8- JR Boys and SR Boys at HOME vs Lavaca at 6:00 December 8- JR Girls and SR Girls AT Pottsville at 5:30

Tuesday, December 1, the Paris Eagles Senior High Girls and Boys Varsity Basketball team will host Mansfield. Tip is 6:00. No vouchers or tickets are needed. Masks are required as well as social distancing. We will stream the game on the Paris Sports You Tube Channel.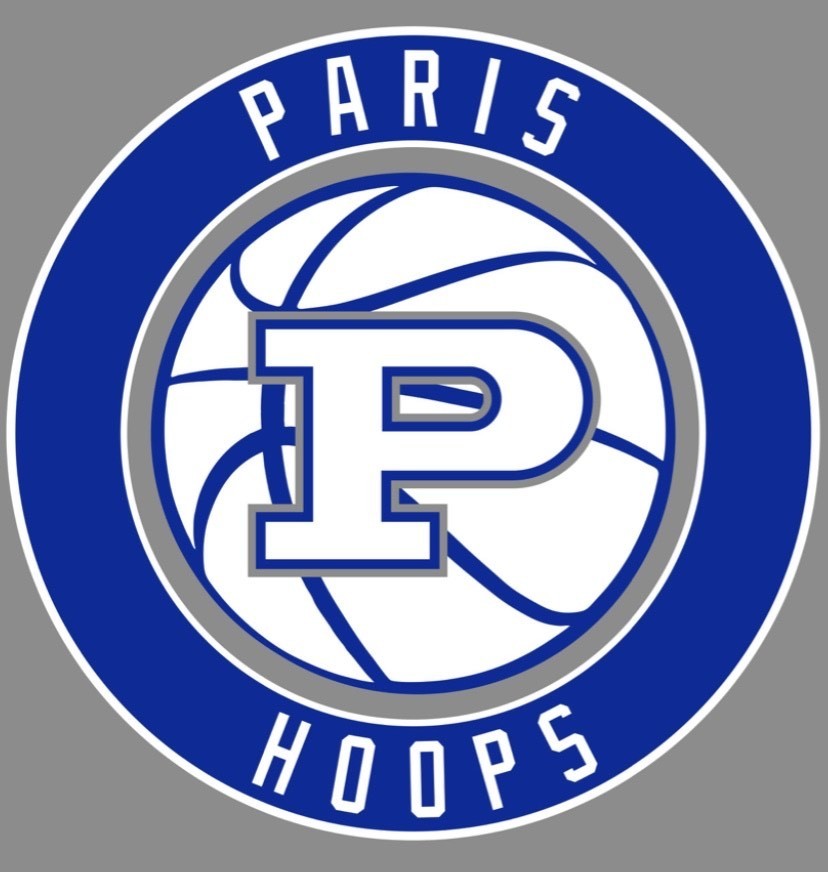 BASKETBALL UPDATE: On Tuesday, December 1st, the JR High game vs Mansfield has been cancelled. Both Senior High teams will still play, varsity girls will start at 6:00.

ATHLETICS THIS WEEK Monday- NO games at Waldron Tuesday- JB/SG/SB at home vs Mansfield at 5:00 Wednesday- JB/SG/SB at home vs Lincoln at 5:00 Thursday- JB/SG/SB at Mountainburg at 5:00 Friday- SR FOOTBALL AT HOXIE at 7:00

The basketball games scheduled for December 4 vs Bergman have been cancelled due to the Paris football team playing in the playoffs! At this point, this game will not be made up.

The JR High Basketball games at Waldron on Monday, November 30 have been postponed for now. No make up date has been set.

This event is a mobile entry event--tickets must be presented on a smart phone for entry. Printed tickets will not be accepted. Tickets may be purchased on the following site:
https://gofan.co/app/events/160045
Prices for tickets are $6 general admission. Admission should be charged for ages 5 and up. If you purchase your GoFan tickets using a computer, your tickets will be delivered to the email address you entered when purchasing. You can also download the GoFan mobile app and login using this email to access your tickets. AAA passes will be accepted unless the venue has reached capacity in actual attendance or pre-sold tickets. Only the current year AAA passes and lifetime AAA passes will be accepted. No conference/district passes should be accepted. Please remember guidelines about mask, social distancing and sanitizing.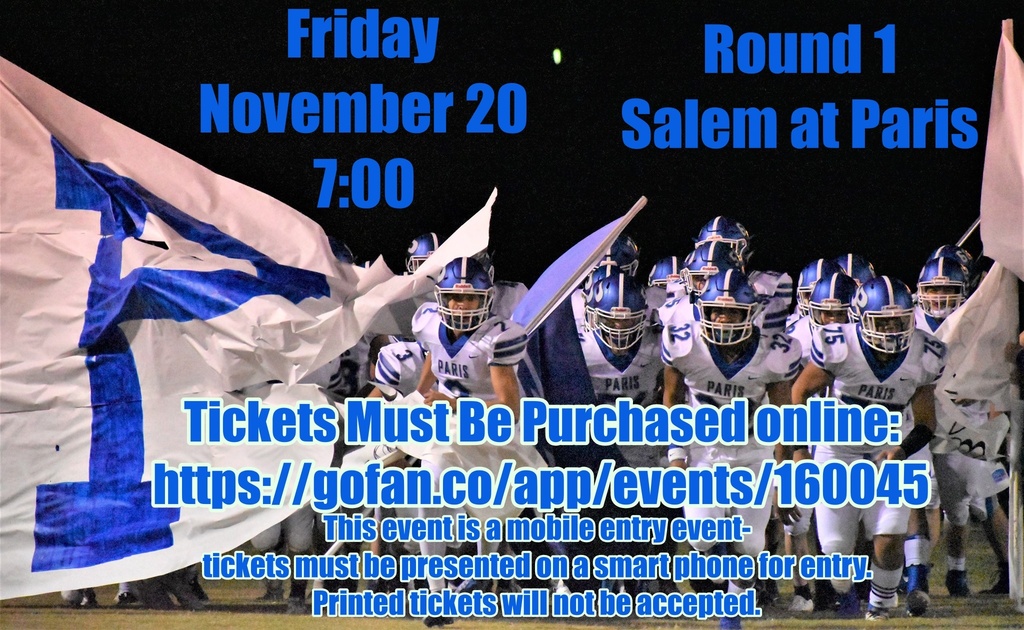 REMINDER: The basketball ballgames for Thursday November 19 vs Lincoln have been moved to December 2nd with the same location, time and schedule.

The basketball ballgames for Thursday November 19 vs Lincoln have been moved to December 2nd with the same time and schedule.

Basketball at Dover- Thursday Nov 12. Junior Girls, Senior Girls and Senior Boys at 5:00. Each visiting athlete will receive 2 tickets. These will be passed out through their basketball coaches. Games will be streamed on Dover Pirates TV on YouTube:
https://www.youtube.com/channel/UCfpf185K3uh7R6Bte2V7hlg

Friday Night Football: Paris AT Danville Friday 11/6/2020 7:00 pm Kickoff No vouchers or tickets needed. There is limited space in the bleachers so it is suggested you bring a lawn chair as well. Livestream:
www.arkwest.com/Live
It will come on about 5 minutes before kickoff.

Basketball season is right around the corner. Here is the 2020-2021 schedule for grades 7th-12th. More information will come out regarding guidelines for home and away games soon.
https://5il.co/mp3e

FRIDAY NIGHT FOOTBALL! Tickets are SOLD OUT! We will be live streaming the event. Homecoming starts at 6:30.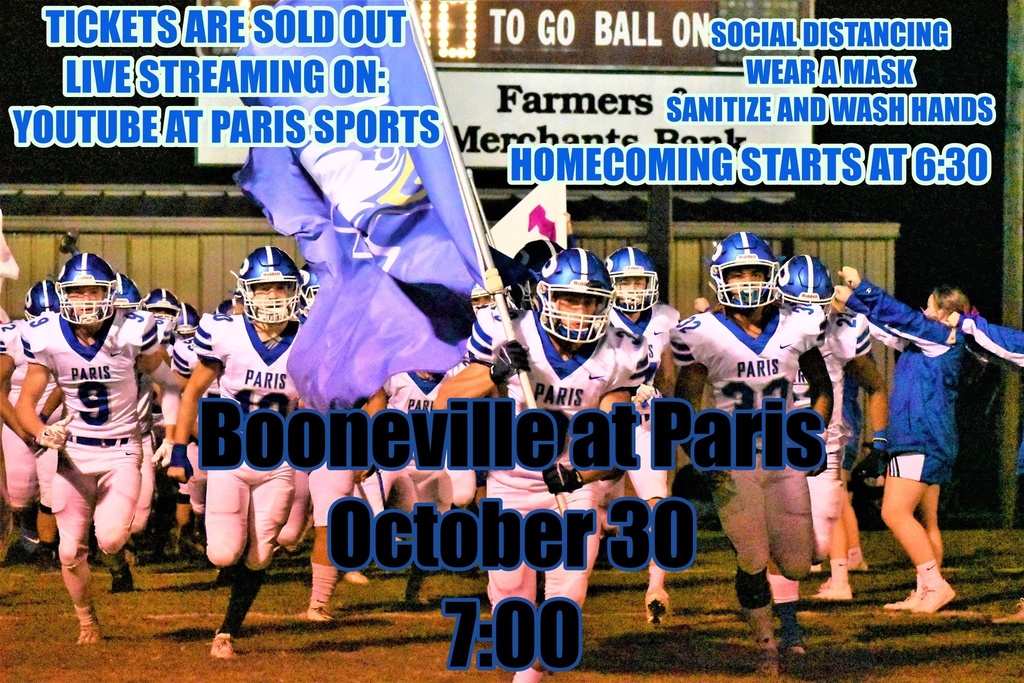 VOLLEYBALL PLAYOFFS: The Paris Eagles will continue their march to a State Championship today at 12:00 vs Baptist Prep in Little Rock. You can listen to the game on thesportsbrew.net Good luck Lady Eagles!

FOOTBALL TICKETS THIS WEEK: Jr High- Tickets not needed for game at Booneville. SR High- Homecoming- Tickets will be available to the public on Wednesday morning at 8:30 at the District Office (limit 4 per person). Tickets will also be passed out to the football team, band, cheerleaders and homecoming court this week.

TICKETS NEEDED: Due to some miscommunication, Perryville WILL BE requiring tickets for Friday night's Senior High Football game. They have mailed us 150. Football players may receive up to 4 per player. You can stop by the District Office today from 8:30-2:30 to get your players tickets. If you can't stop by, please reach out through Facebook or by calling 844-963-3243 ext 2086 to make plans on how we can get tickets to you.