PRE-K ENROLLMENT IS HAPPENING NOW! If you have a child who will turn 4, 3, or 2 1/2 on or before August 1, 2022 and are interested in enrolling them in Pre-K for the 2022-2023 school year, go to the Paris School District website and fill out the Bright Opportunities Program Wait List Application. You will be placed on our waiting list and will be sent registration information when a spot becomes available for your child. DON'T WAIT...we are filling up fast! Here is the link to register
https://www.parisschools.org/page/bright-opportunities-pre-k-program

Thank you PSD cafeteria ladies for all of your hard work each and everyday. You are the BEST !!!!


REGIONAL BASEBALL UPDATE: The 3A-1 Regional baseball tournament hosted at Greenland will be postponed until Friday.

BASEBALL REGIONALS UPDATE AAA: The weather forecast does not look promising for the rest of the week and that is going to affect state track meets as well as baseball/softball regional tournaments. Each regional site will be different when it comes to the weather and playable conditions so each tournament director has the authority to "play as you can including the possibility of double headers" if the weather necessitates a modification of the schedule. This includes the option to extend play until Monday. No games should be played on Sunday in order to avoid Mother's Day. Eagles Baseball plays at 10 am on Thursday at Greenland. You have to buy the tickets online which can be found here at
https://gofan.co/app/events/604256?schoolId=AAA
The address for the field is: 170 N Letitia Ave Fayetteville, AR 72701 GO EAGLES!

BIG SHOUTOUT TO Mason Ulrich who will be running the 800 and the mile in the State Track and Field meet today at Lincoln. A FRESHMAN competing in the state tournament is a big accomplishment and we are proud of him! Good luck young man and Go Eagles!!!

CONGRATULATIONS to the Paris Eagles baseball team for winning the District Tournament! They will be the 1 seed heading into next weeks regionals starting on Thursday! Good job men and coaches!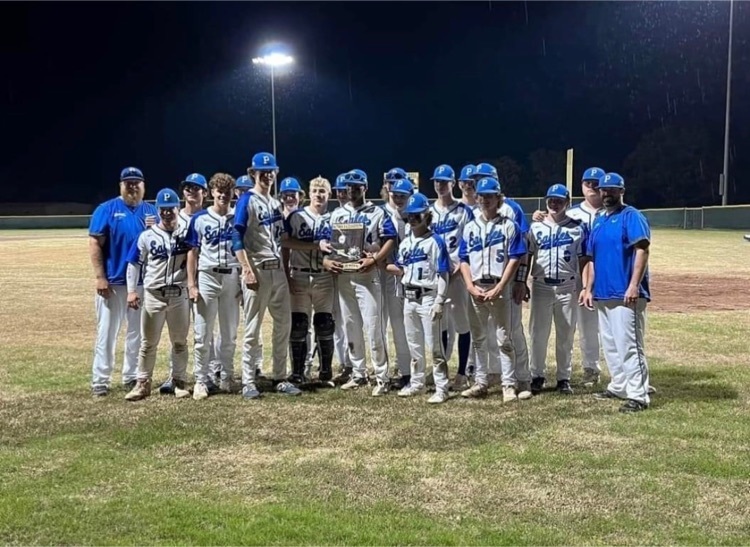 BASEBALL: The District Tournament Baseball game is still on for today but the game has been moved to HACKETT! Still starting at 6:30

PARIS ELEMENTARY WELCOMES ALL KINDERGARTEN STUDENTS! Online Pre-registration is OPEN April 18th-May 18, 2022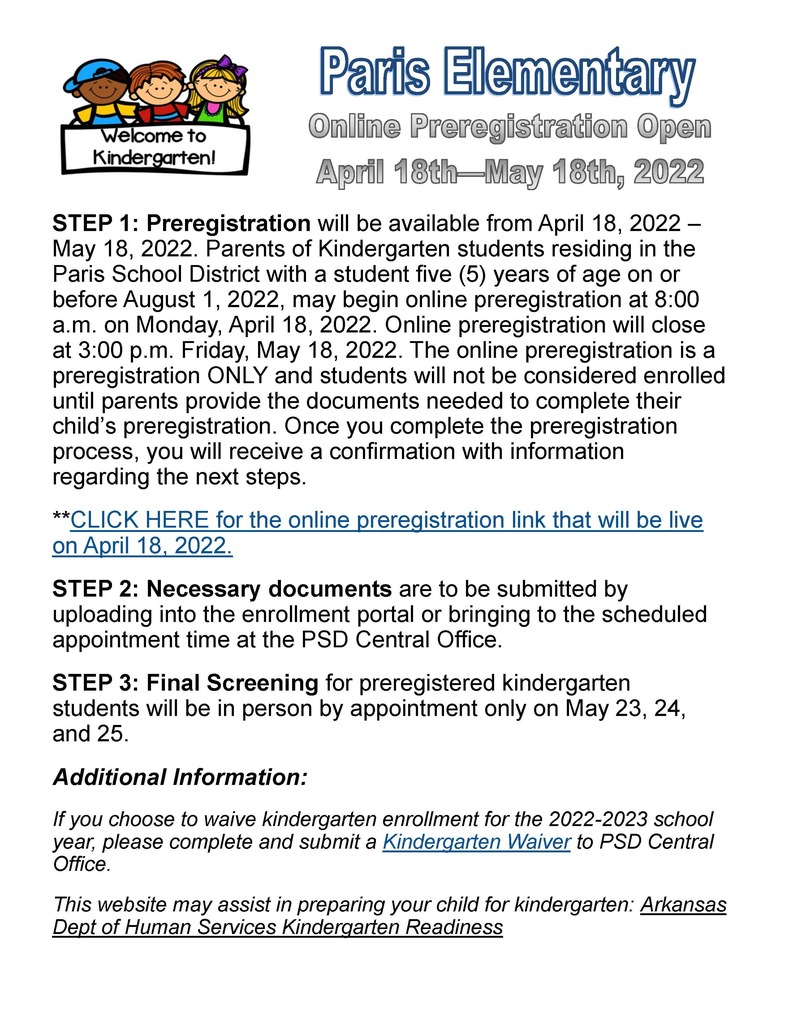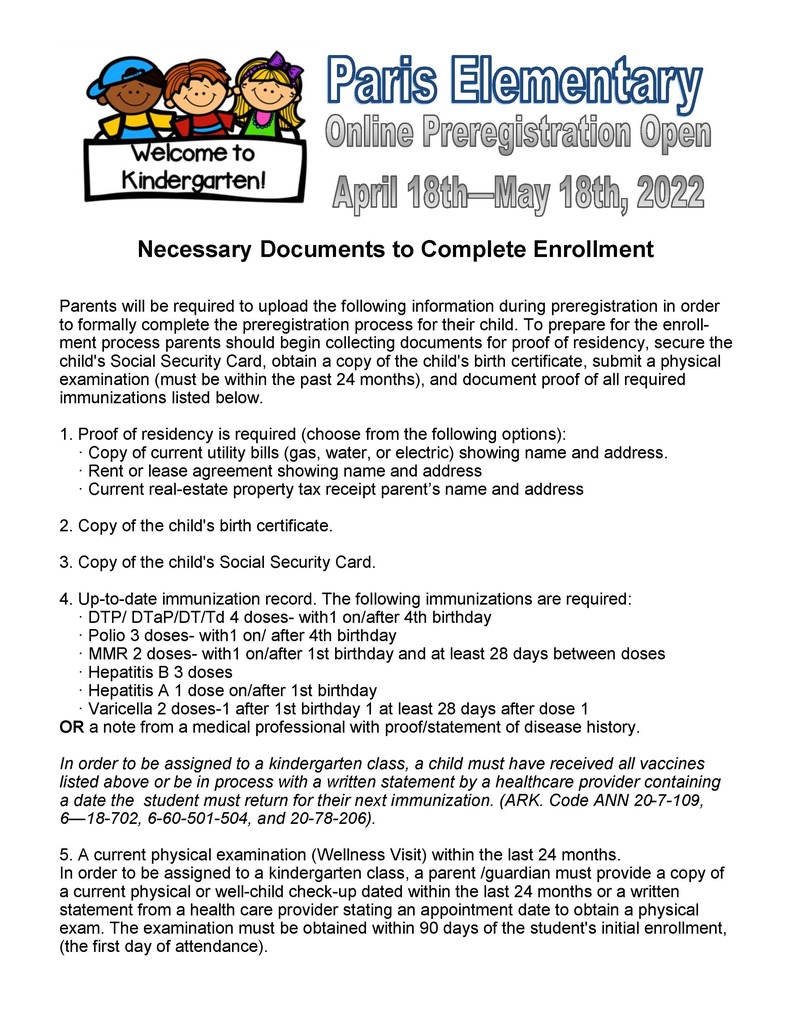 TRACK NEWS: Results from last night's Senior High District Track Meet: Boys finished in 4th Place Ashton Carter- 9th in Mens Triple Jump, 12th in 100 Meter, 10th 400 meter, 9th 200 meter Ryan Post- 4th in Mens Shot Put Christian Hoen- 19th in Mens Shot Put Mason Ullrich- 1st in 1600 Meter Run, 1st in 800 Meter Run Sebastain Wells- 7th in 400 meter dash, 10th 200 Meter Chance Brousseau- 3rd 300 Meter Hurdles, 11th 200 Meter William Heavin- 4th in 3200 Meter Run CONGRATULATIONS TO MASON ULLRICH FOR QUALIFYING FOR STATE!!!!

DISTRICT TOURNAMENT for SOFTBALL and BASEBALL 🥎Tuesday vs Waldron 🥎at Cedarville 🥎6:30 ⚾Baseball Thursday at 6:30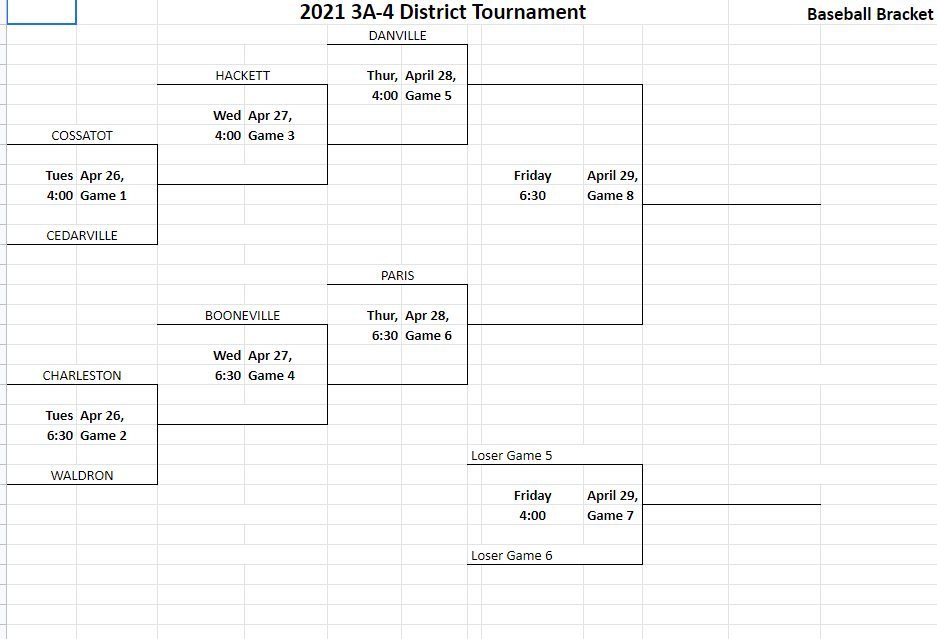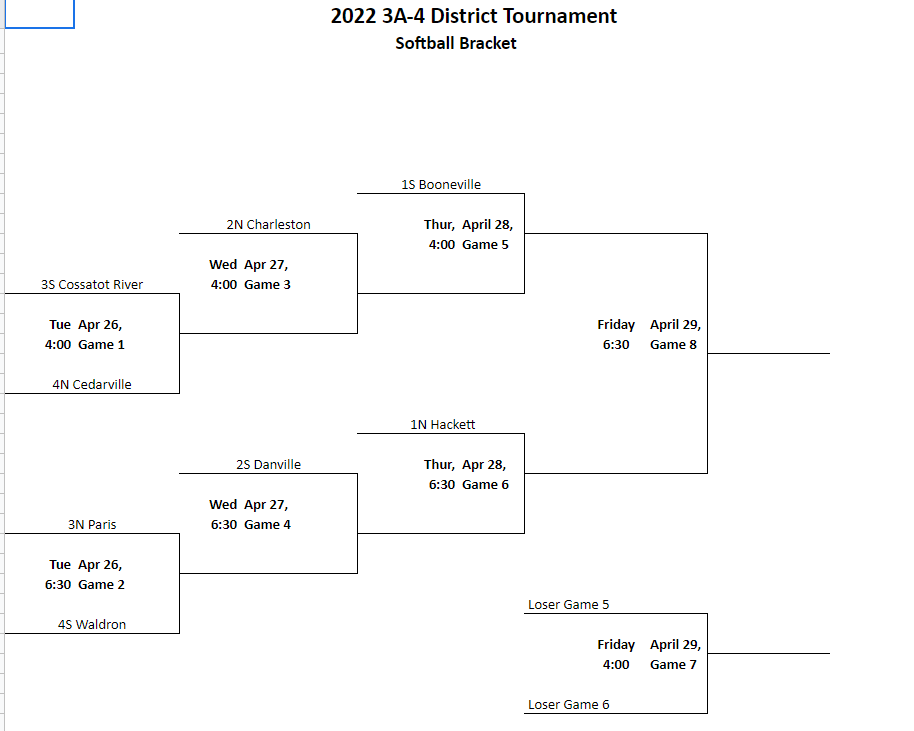 BASEBALL SCHEDULE CHANGE.... The game vs Booneville has been moved to Friday at Paris. Senior Night Activities will start at 4:15 and the Varsity only game will start at 5pm.

Softball is cancelled for today. Plans to make up senior night activities will be announced soon.

The winner of the Pat McDonald Outstanding Individual Achievement of the Year award is our own Anne Canada. Congratulations, we are so proud of you!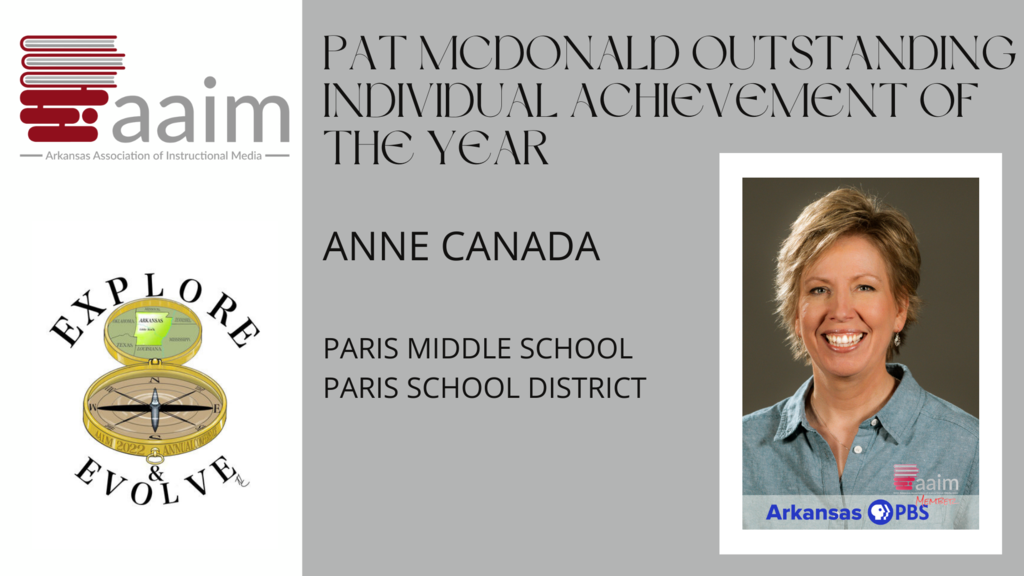 KINDERGARTEN ENROLLMENT INSTRUCTIONS 2022-2023 SCHOOL YEAR

In observance of Good Friday, April 15, 2022, the Paris School District will not be in session..

Baseball and Softball today is PPD at Cedarville due to the rain this week. Softball will travel to Greenwood today for a 4:30 first pitch. Good Luck Eagles!

2022/23 New Student Kindergarten Enrollment Next week we will upload the new Kindergarten Registration link with a new 'button'.

Paris Eagles will travel to Hackett today for softball and baseball action! You can listen on TheSportsBrew.net today at 4:00pm. You can listen to Baseball Play-By-Play with Jonathon Gipson on Paris02 and Softball Play-by-Play with Tim Johns and Jeff O'Neal on Paris01.

Lady Eagles won the Greenland Softball Tournament this weekend! Congratulations!!!