Due to recent tragic events that have happened in Scranton and Lamar, tonight the Lady Eagles Basketball Team will be passing around buckets to collect money for The Barger and Fox Families of Scranton to help with medical and funeral expenses. This will be done during half time of both Jr. High games. Tomorrow during half time of both Sr. High games we will have buckets for the Barnes family of Lamar to help with with medical and funeral expenses. Any donations would be greatly appreciated . Please share so we can all come together in support of these families!!! #warriorstrong #rocketstrong Thursday 4:30: 7G,7B,JG,JB Friday 5:00: JB,SG,SB

BASKETBALL TONIGHT AT THE EAGLES GYM! 🏀Friday, January 13th 🏀Opponent: Charleston 🏀Varsity Girls at 6:00 🏀Varsity Boys at 7:15 🏀$5 Entry Fee 🏀Stream: Paris Sports on Youtube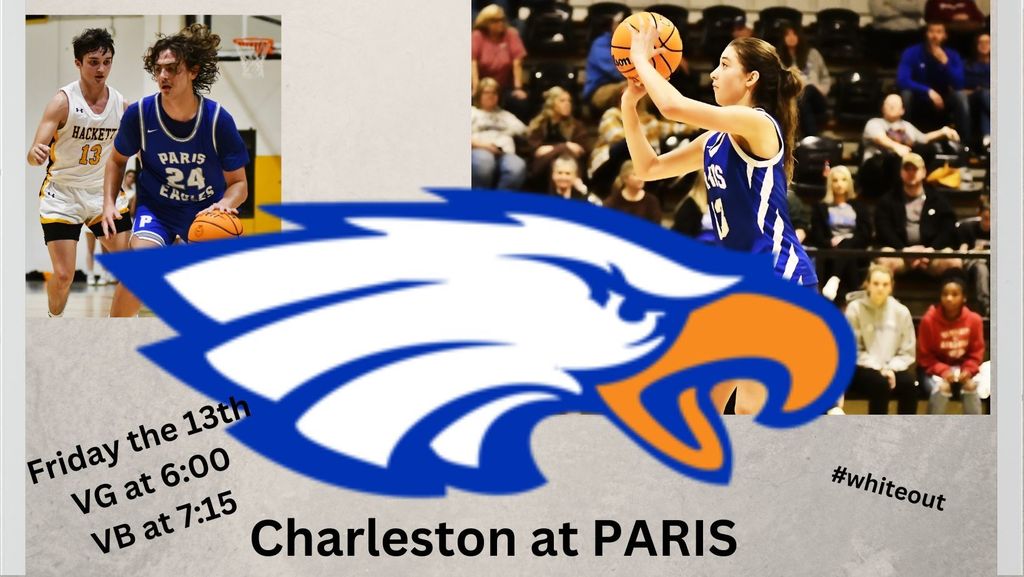 OPAL PISTOLE starts Saturday at County Line! JR High Girls and Boys will be in action on Saturday- come on out and support your EAGLES!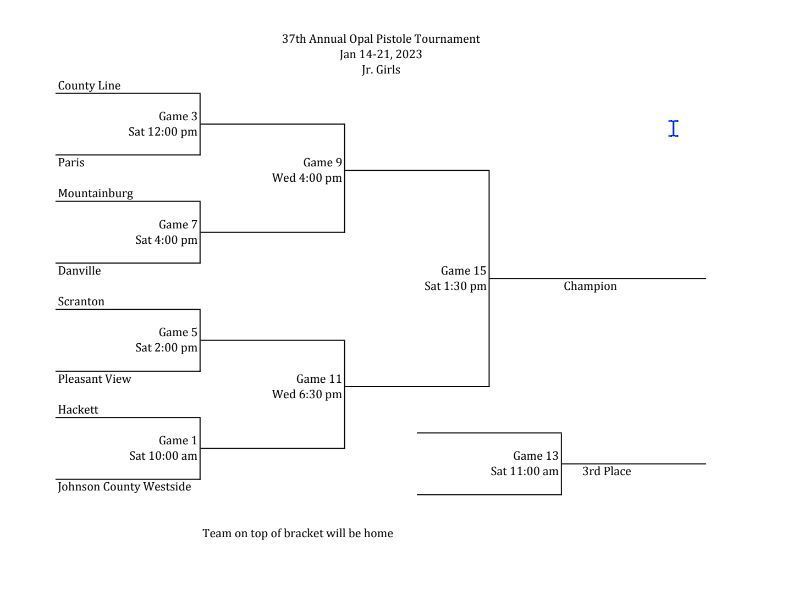 A LOOK AT BASKETBALL THIS WEEK FOR THE EAGLES!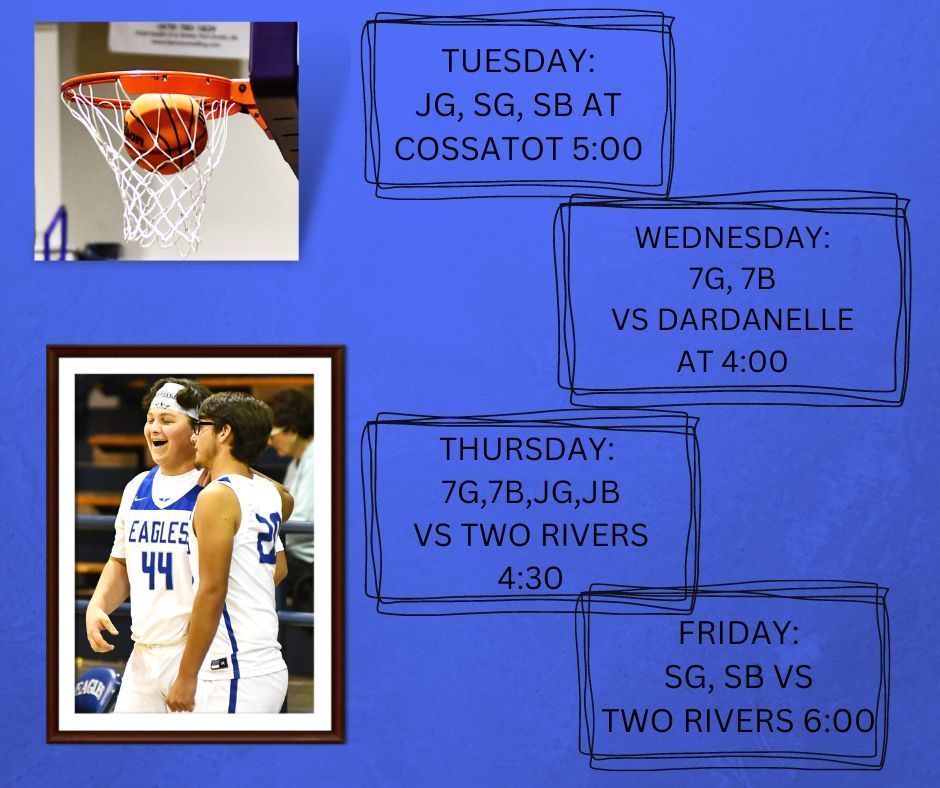 PHS November Citizens of the Month Left to right: Greta Righi, Senior; Caleb Molton, Sophomore; Casey Mainer, Principal; Carsyn Johnson, Junior; Kayla Finney, Staff; and Perrin Canada, Freshman.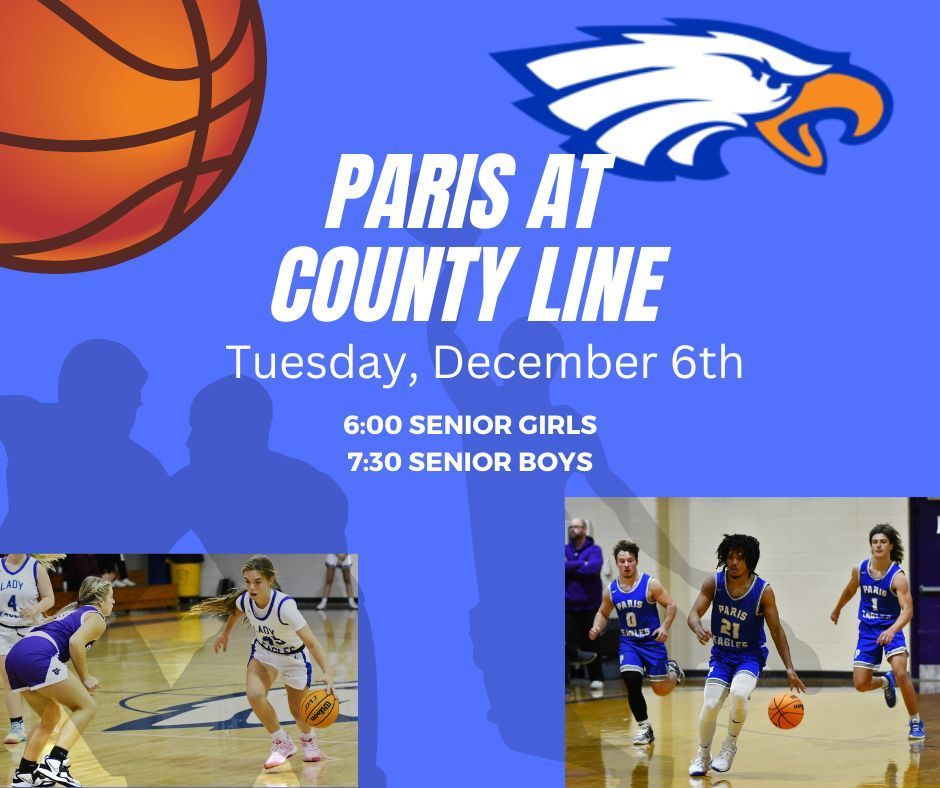 Holiday Student Dress Up Days!! Have some fun and participate!!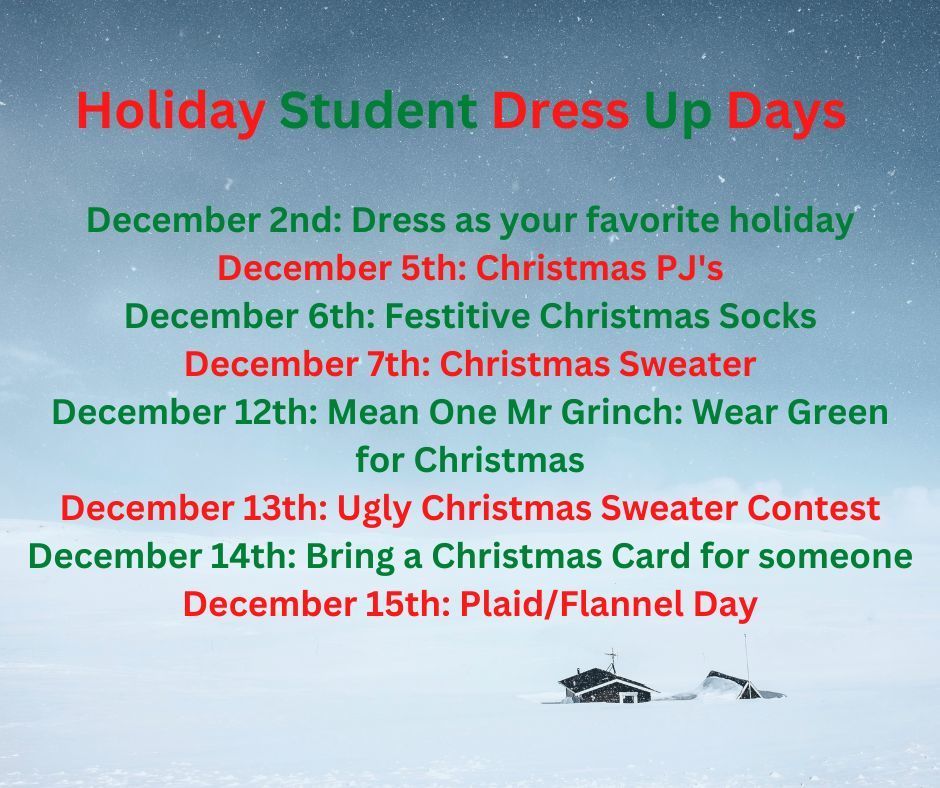 Paris Sr Boys go on the road and capture a 62-55 victory over Dover leading into Thanksgiving break. Paris SR girls fall short to Dover in the first game.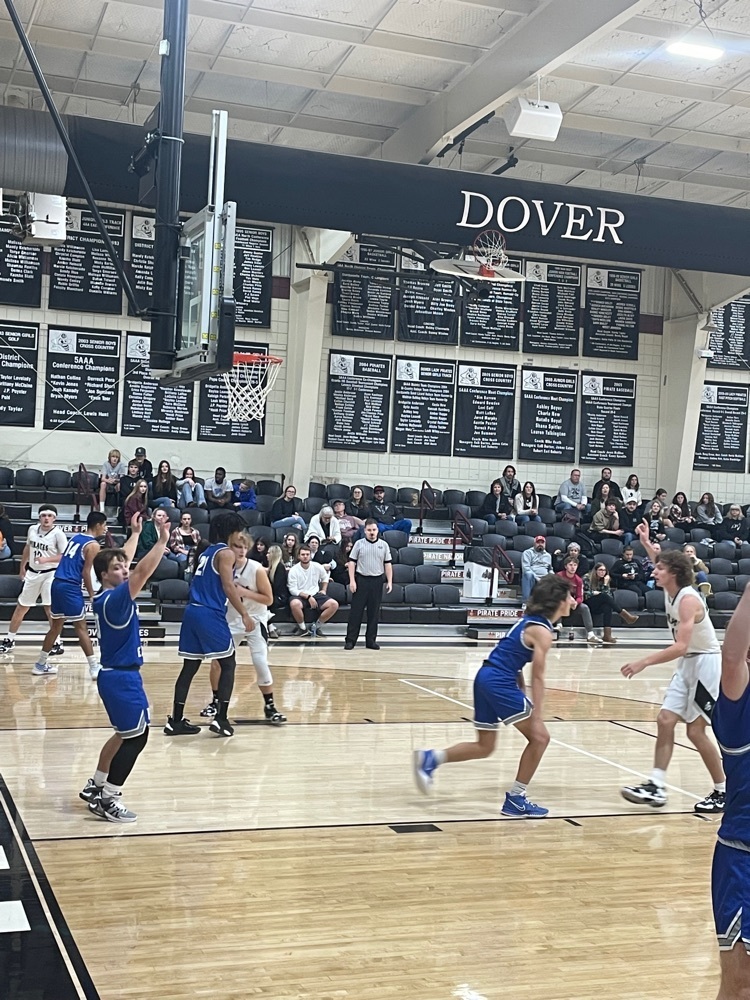 CONGRATULATIONS to our October Citizens of the Month! These were chosen based on positive behaviors and actions throughout the past month. Teachers recommended and vote on these chosen ones and we want to celebrate them! Pictured (from left to right) Keeton Adam (Junior), Casey Mainer (Principal), Tylor Warden (Freshman), Rebbecca Huck (Sophomore), Rene Kiefer (Counselor), Coach Garcia Hart (Teacher of the Month) and SRO Howard! Not pictured is our Senior Citizen of the Month: Xavier Martin. Congratulations!!!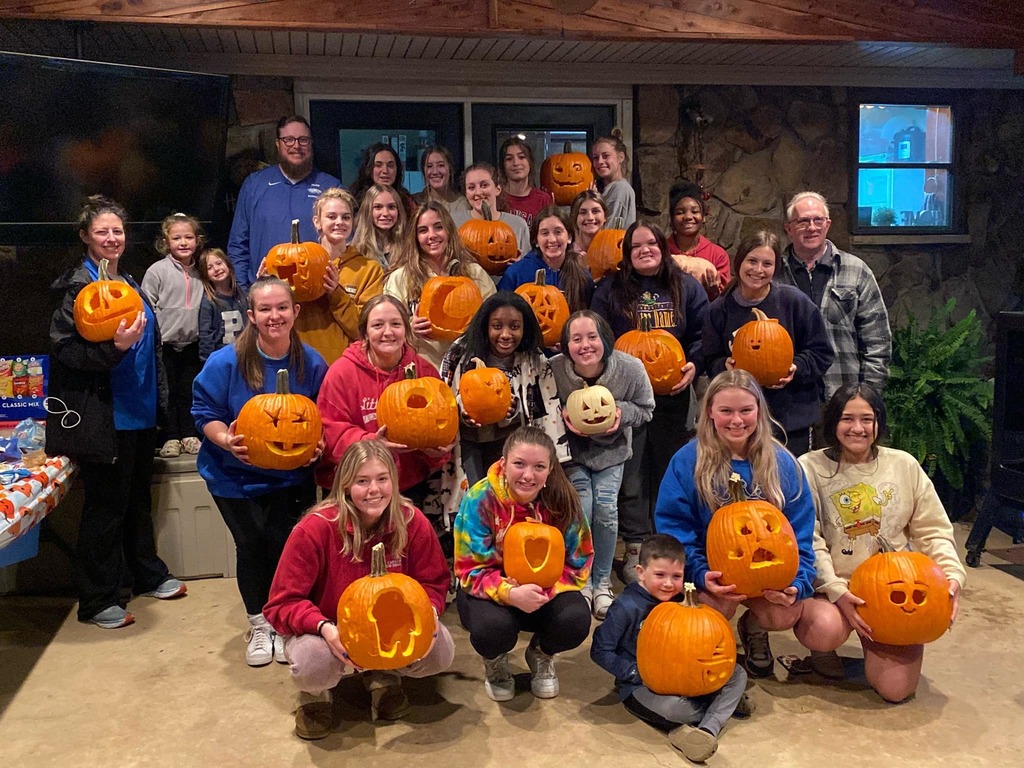 Congratulations to the PHS Girl's Cross Country Team as they finished as runner-ups in todays district meet!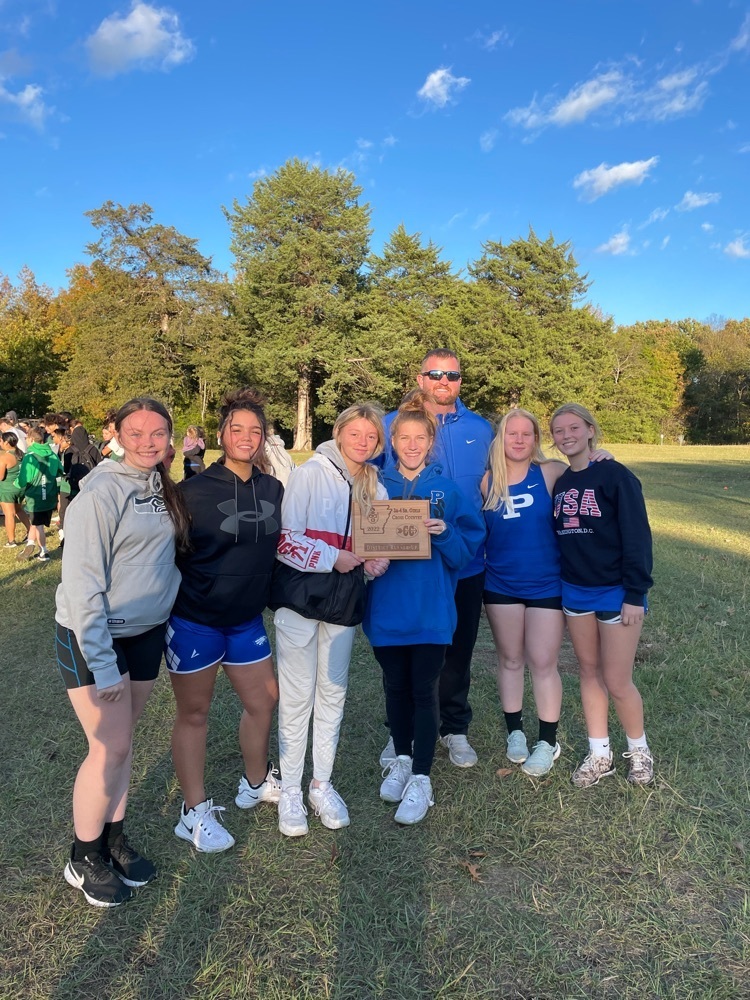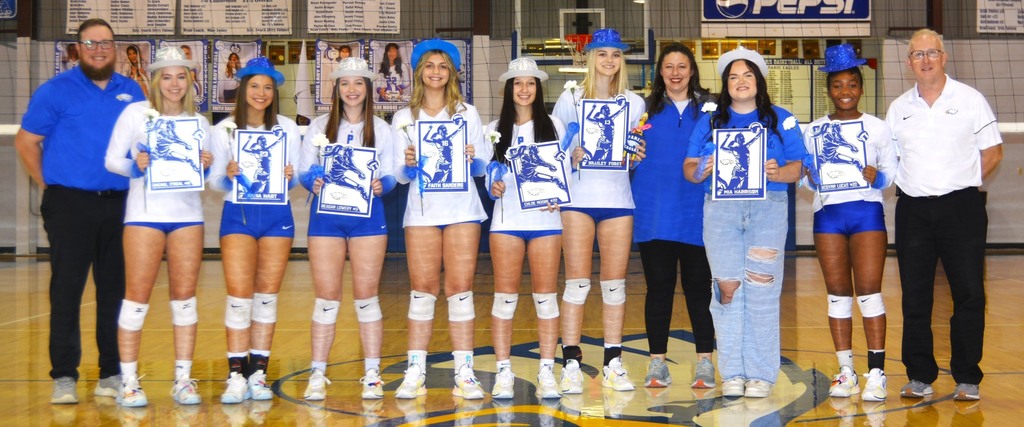 National School Bus Safety Week is October 17-21, 2022 and we greatly appreciate our bus drivers taking care of our students to and from school everyday!! Our bus drivers are one of the first people students interact with during the day and we empower them to provide positive reinforcement to students. Our students Abby Yarnell, Danielle Moore and Lauryn Friemel presented a few of them with a small token of appreciation.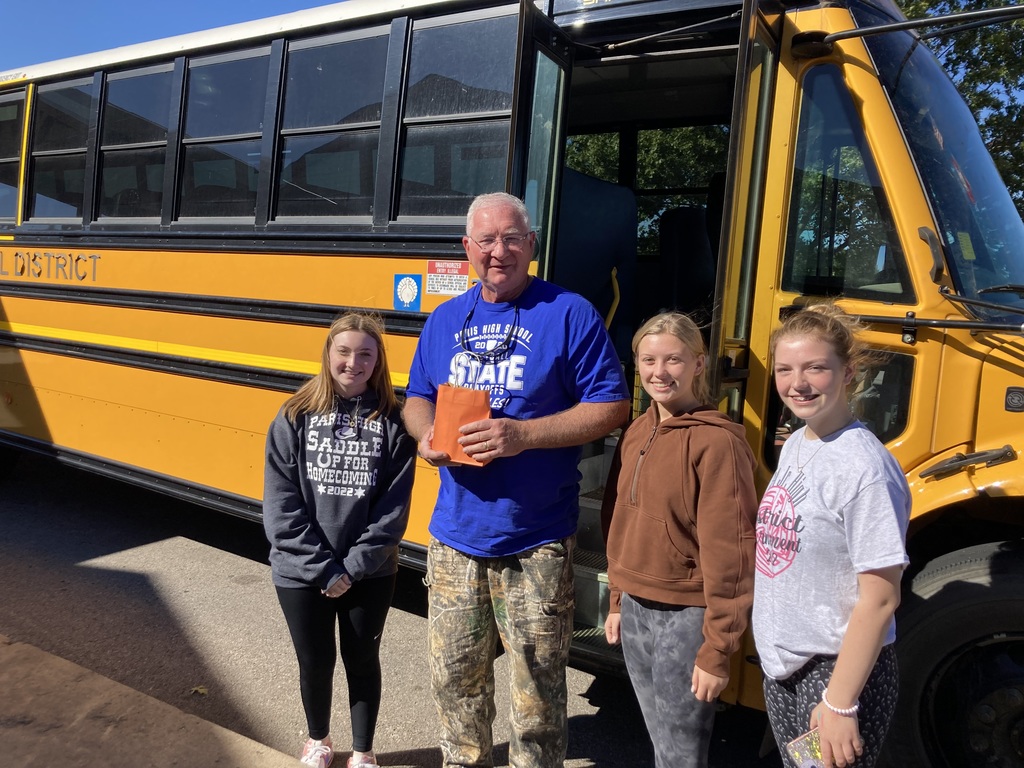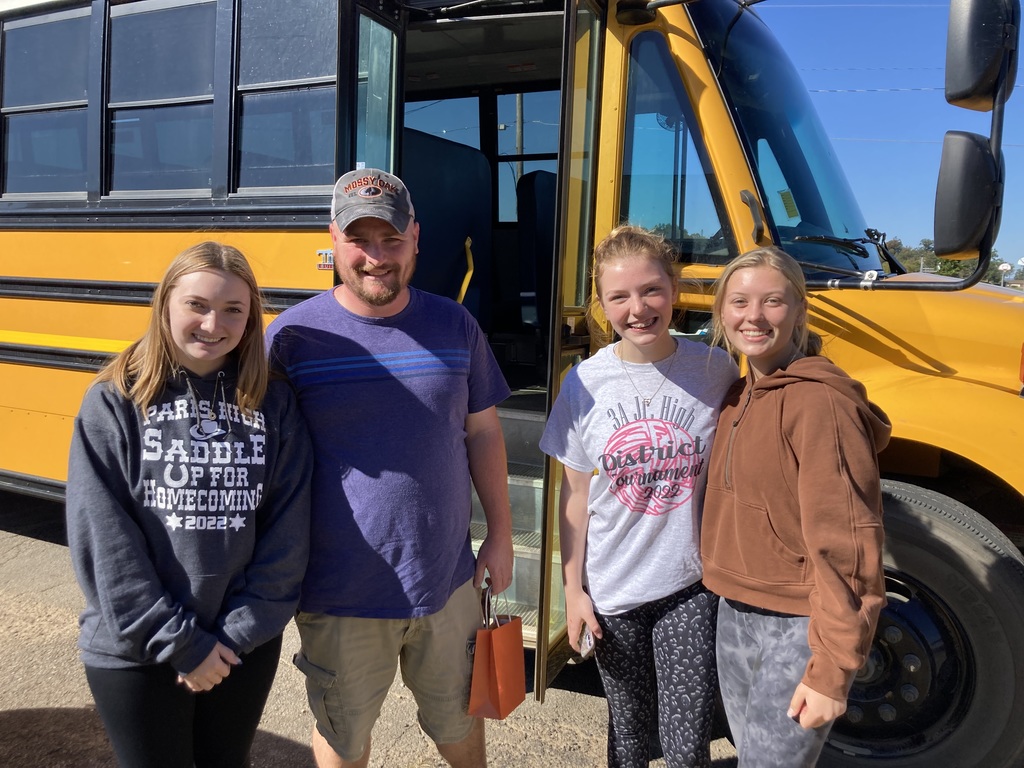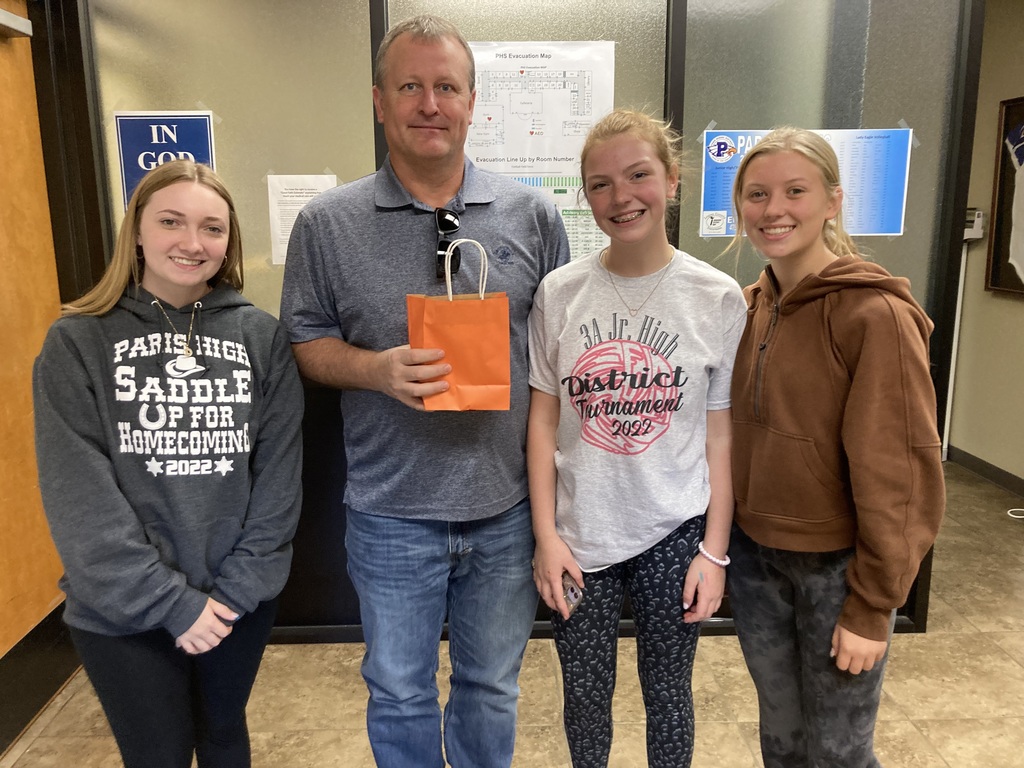 PSD School Board recognized Charly Frederick and Emma Davis at the October 12th board meeting. The Paris Show Team has successfully competed at several fairs this school year. PHS Show Team, you make us proud!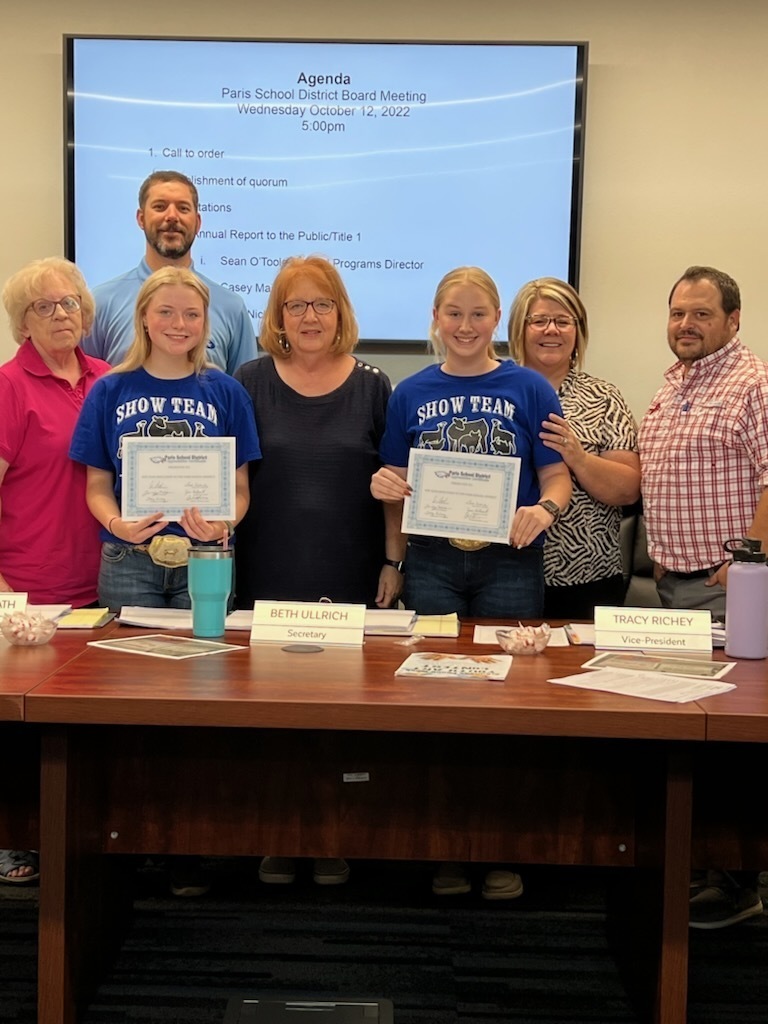 Reminder on tomorrow's Homecoming Schedule! Just a note that parents/visitors are allowed to come to the Pep Rally. They will need to report directly to the gym. Also the pep rally and evening ceremony will be live streamed on our Paris Sports YouTube Channel!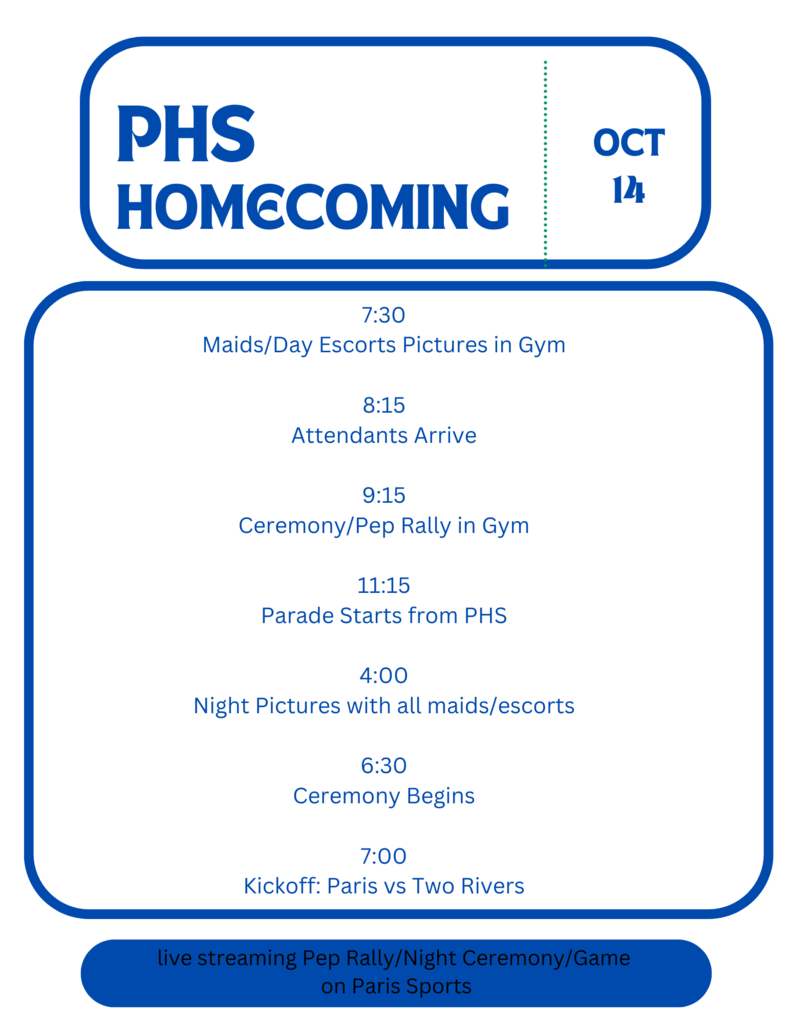 It has been an exciting week at Paris High School as we continue to celebrate Homecoming Week. Tuesday was Hippie Day and Wednesday was Adam Sandler Day. Great job by students and staff getting in the spirit!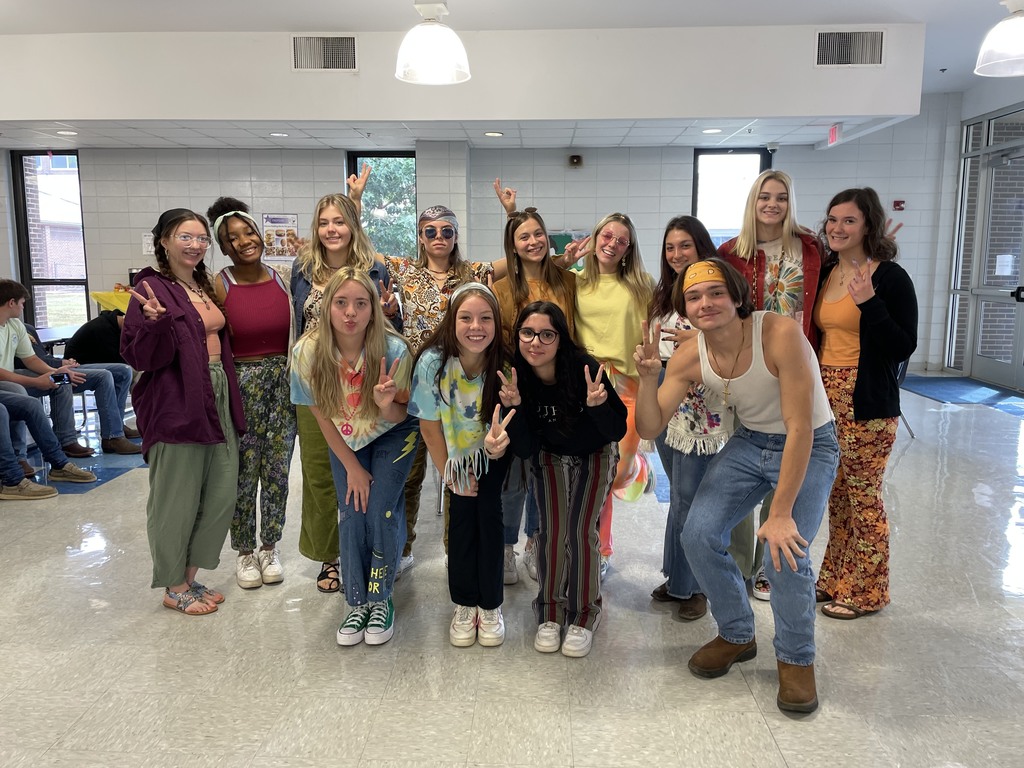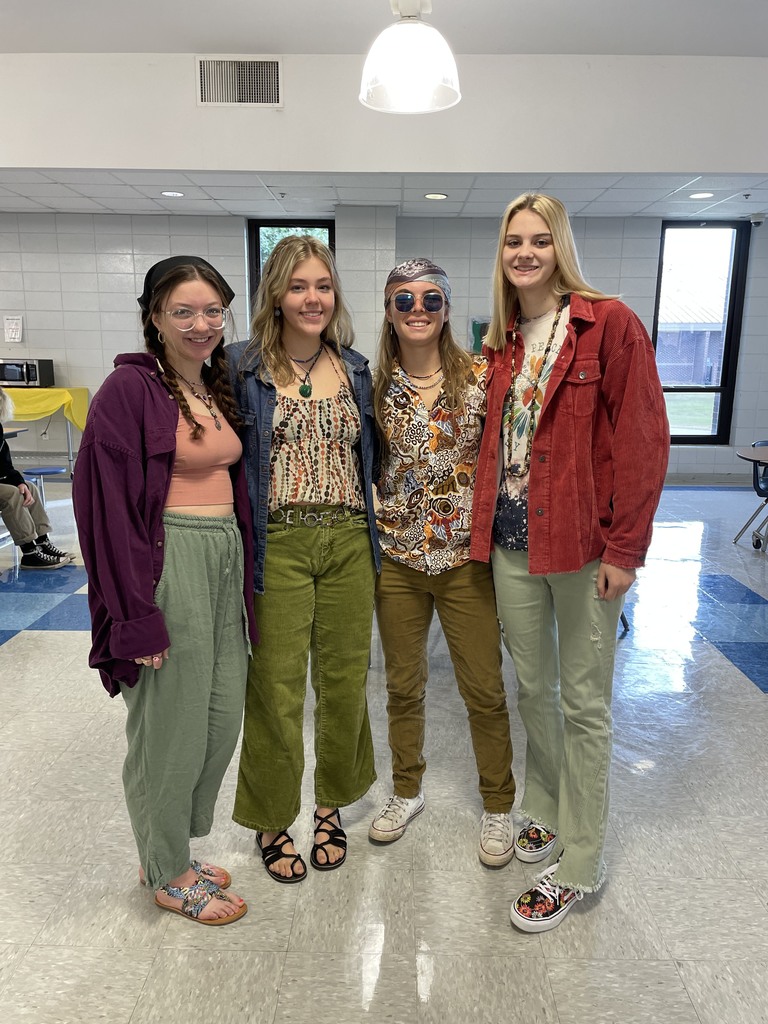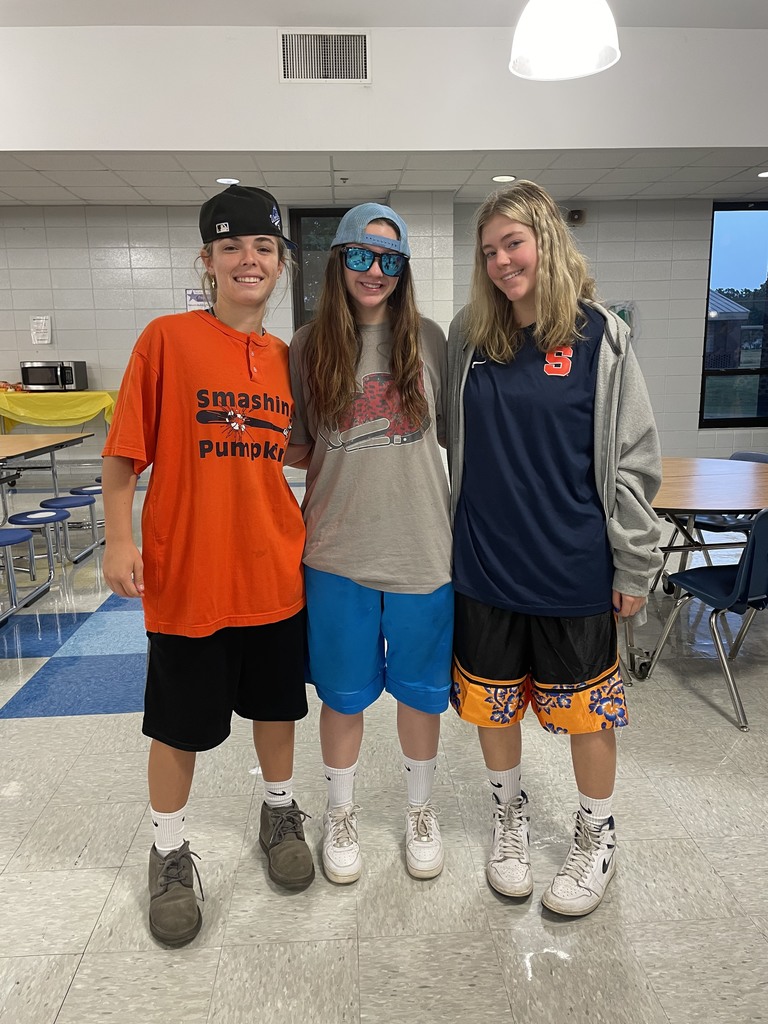 DOUBLE GAMEDAY ON TUESDAY: VOLLEYBALL VS CHARLESTON AT PARIS: GAMES START AT 4:00 7TH, JRA, JV, V. All profits from tonight's concession stand sales will go to Coach Josh Hart and family! Remember that games are live streamed on Paris Sports. 7th/JR Football will travel to Two Rivers for football action! 7th will start at 5:30 and the JR High game will start at 7:00. Good luck Eagles!!!


HOMECOMING IS FRIDAY!!! We look forward to the Homecoming Festivities on Friday. Here is a schedule of events! Remember that the Pep Rally, Evening Ceremony and Football Game will all be live streamed on YouTube on Paris Sports!

Homecoming week has started and to celebrate it was PAJAMA DAY!! Everyone loves a Monday when you can wear your pj's all day!!