EDIT MAIN
Paris School District has been selected as 1 of 20 schools in the state to participate with PowerSchool's new online registration for new and returning students, beginning with the 2020-21 school year.
Please click on the link below to begin the registration process. You will need the following documentation: Birth certificate, Social Security Card, Shot Records, KF Physical, Proof of Residency, Parent/Guardian drivers license. These items can be uploaded into the program or you can call and make an appointment to bring them by the Superintendent's office.
Please call Debbie at 844-963-3243 option 1 for the Admin Office, to make appointments or for any questions! THANKS!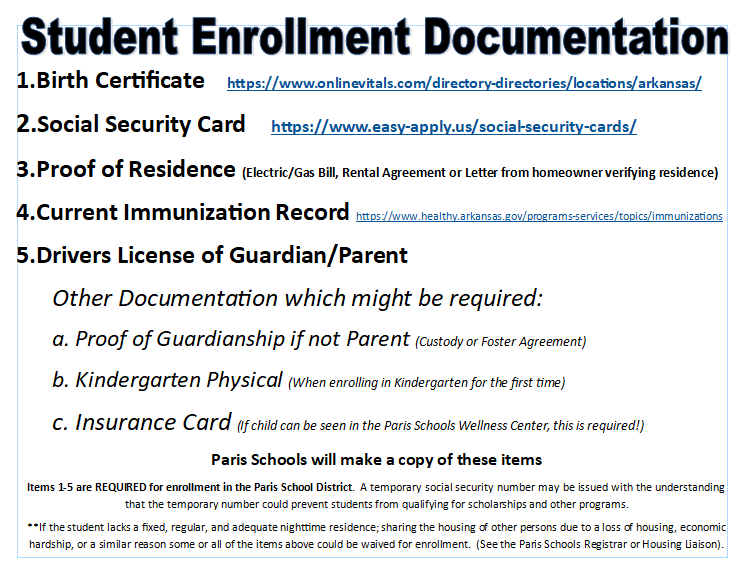 English
https://registration.powerschool.com/family/gosnap.aspx?action=23645&culture=en
Spanish
https://registration.powerschool.com/family/gosnap.aspx?action=23645&culture=es